The Opportunity for Awe: An Interview with Scott Andrews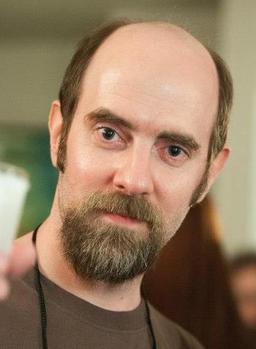 Beneath Ceaseless Skies is a five-time Hugo and seven-time World Fantasy Award-finalist online magazine of literary adventure fantasy. In nine years, BCS has published over 475 stories and 200 audio podcasts by authors such as Saladin Ahmed, Richard Parks, Marie Brennan, Yoon Ha Lee, Aliette de Bodard, Bradley P. Beaulieu, Seth Dickinson, and more.  Find their ebooks and Best of BCS anthologies on Amazon and WeightlessBooks.com, their podcasts on Google Play and iTunes, and stories, artwork, new issues, and more at beneath-ceaseless-skies.com.
For nearly a decade now, BCS has been showcasing the work of both new and established writers in the realms of fantasy with a literary bent. My first professional sale was to BCS, and the magazine has published several of my stories since then, including my most recent, "Deathspeaker," in the August 3rd issue. Recently I approached BCS editor Scott Andrews with some questions about "literary adventure fantasy" and its appeal to readers of sword & sorcery.
Beneath Ceaseless Skies publishes "literary adventure fantasy." It's pretty clear what those first two words mean separately, but can you explain the juxtaposition? What does adventure fantasy lack when it's not literary (or gain when it is)? What does literary fantasy miss when it lacks adventure?
"Literary adventure fantasy" is my tagline for literary fantasy set in other worlds. The literary element that's for me the most enjoyable and rewarding is a focus on character. A lot of secondary-world fantasy feels to me focused on the setting or the plot, but I like it on the characters, for example using narrative approaches like close points-of-view or conflicts that are internal in addition to external.
What adventure fantasy gains for me when it's literary like that is the human highs and lows, the emotional exhilaration and gut-punch, that great literary fiction has. I love the line from Faulkner's Nobel Prize speech that the only thing worth writing about is the human heart in conflict with itself. That may sound like highbrow English-class stuff, but there's an author in SF/F/H today who I've heard reference that Faulkner quote:  George R. R. Martin. His fantasy is the most popular in the world, and he's constantly praised for his characters and how realistic and emotive they feel. His work absolutely has those human highs and lows, those profound comments on what it feels like to be a parent or a sibling or a hero or a failure or a survivor. That's character-centered focus I love to read.