Rebecca Roanhorse Celebrates the Launch of Trail of Lightning with a Reading and Q&A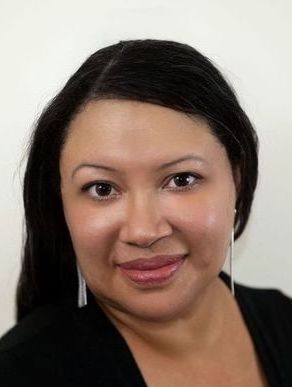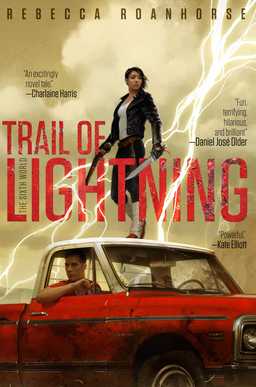 Nebula Award winning author Rebecca Roanhorse released her first novel this week.
Trail of Lightning takes place on the Navajo reservation, where Roanhorse lived with her extended family (she, herself, is Ohkay Owingeh and African American). Environmental apocalypse has drowned most of the rest of the world, but the Navajo reservation — now called Dinétah — survived with some supernatural help. The Sixth World has dawned, bringing back the gods and monsters of old.
Main character, Maggie Hoskie, isn't sure whether or not she's a monster herself, but she excels at hunting them. When a new kind of horror starts abducting and killing innocent people, only Maggie, with the help of an unconventional (and rather attractive) medicine man named Kai, can hope to stop it; but can she defeat this great evil before it destroys what's left of the world or will her own demons consume her first?
I had the privilege of facilitating a Q&A session with Roanhorse at the Jean-Cocteau Cinema on the day of her book launch. During the hour-long session, she read excerpts from her book and took audience questions about her work and process.
The video below is a record of that evening — unedited for the most part. The only parts it lacks are the signing session and the amazing cake that Roanhorse brought to celebrate.