Patrick Swenson on Talebones, Fairwoods Press, and the Bad Old Days of Print on Demand
Patrick Swenson on Talebones, Fairwoods Press, and the Bad Old Days of Print on Demand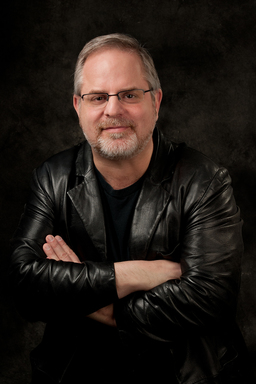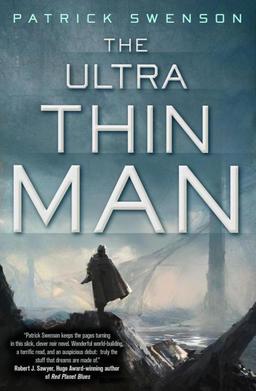 Patrick Swenson has been a major figure in speculative fiction for decades, first as the editor of Talebones, and now as the editor in chief of Fairwood Press. Many still remember his semi-pro magazine as the market to send to if you had a story that fit nowhere, but was nevertheless amazing. He has an eye for such things.
Nowadays, getting published by Fairwoods requires more than a good agent or query letter. It is by invitation only, and to be invited, one has to be on Patrick's radar, and to be on Patrick's radar, one has to be excellent.
He isn't just an editor and publisher, though. He's a writer as well, and his career is both exciting to watch, and an excellent snapshot of modern day publishing. His first book, The Ultra-Thin Man, was published by Tor, but when they passed on the second book, The Ultra Big Sleep, he elected to publish it himself.
Patrick explained this to me while I was standing at his table during the mass signing at Mile-Hi Con. There on the table were both books, and no one who saw them would have been able to say which was self published and which was published by Tor. The quality of their covers and bindings were identical.
On top of all this, Patrick also runs the Rainforest Writer's Retreat twice a year. This retreat is where:
Writers gather at a location of minimized outside interference or influence, ready to spend an intensive four or five days on their own work, with others involved in the same who were present for support and interactive development of written creative work as art, craft, and science. Balanced against this is a schedule of events aimed at supporting this process, with the number of retreat guests and attendees kept to a limit.
Held in a resort village on the Olympia Penninsula, it's an opportunity unlike any other to give an added boost to one's writing career.
I was able to have Patrick sit down with me via Skype, and despite many technical difficulties, we had a great conversation about his career, beginning with his attendance at Clarion West, and extending through to today. Quite a bit of publishing history unspools along the way — including the very questionable quality of early POD! Few other people know all sides of writing and publishing like Patrick, so have a listen and enjoy!
Black Gate's previous articles on Patrick include:
The Wonders of Fairwood Press
Short Fiction Beat: The Last Talebones by David Soyka
The Ultra Thin Man contest
---
Emily Mah is a writer and the owner of E.M. Tippetts Book Designs, a company that provides formatting and cover design services for independent authors and publishers. Her last article for Black Gate was on Jane Lindskold.