Lauren C. Teffeau Talks Her Debut Novel, Her Career to Date, and Dealing with Annoying Writers Group-mates
Lauren C. Teffeau Talks Her Debut Novel, Her Career to Date, and Dealing with Annoying Writers Group-mates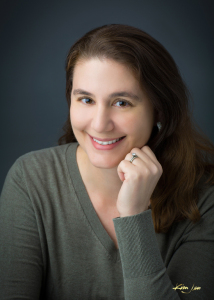 Lauren C. Teffeau's debut novel Implanted was published yesterday!
When college student Emery Driscoll is blackmailed into being a courier for a clandestine organisation, she's cut off from the neural implant community which binds the domed city of New Worth together. Her new employer exploits her rare condition which allows her to carry encoded data in her blood, and train her to transport secrets throughout the troubled city. New Worth is on the brink of Emergence – freedom from the dome – but not everyone wants to leave. Then a data drop goes bad, and Emery is caught between factions: those who want her blood, and those who just want her dead.
I've had the privilege of knowing Lauren for several years now and watching her writing go from strength to strength. She has a master's degree in Mass Communication and worked for several years as a researcher in that field before moving to New Mexico. There, she attended the Taos Toolbox Writer's Workshop and sold several short stories before earning her first contract with Angry Robot.
We recently sat down to talk about Implanted, her career to date, and her future projects.
---
Emily Mah is a writer and the owner of E.M. Tippetts Book Designs, a company that provides formatting and cover design services for independent authors and publishers. Her last interview for Black Gate was with Rebecca Roanhorse.