Call for Backers! Solarpunk: Ecological and Fantastic Stories in a Sustainable World Campaign on Kickstarter, in Conjunction with a Video Interview with Sarena Ulibarri, Editor-in-Chief of World Weaver Press
Call for Backers! Solarpunk: Ecological and Fantastic Stories in a Sustainable World Campaign on Kickstarter, in Conjunction with a Video Interview with Sarena Ulibarri, Editor-in-Chief of World Weaver Press
The Kickstarter campaign for Solarpunk: Ecological and Fantastic Stories in a Sustainable World is now live!
What is this, you ask? Well, let me explain the history. Solarpunk is an emerging subgenre that focuses on sustainable energy, and many believe the rest of the world has a head start on the solarpunk movement. This anthology, being funded by the Kickstarter, was originally published in Brazil, in Portuguese, and is known internationally as one of the earliest examples of solarpunk. World Weaver Press wants to bring it to the northern hemisphere and the English language.
I sat down with Sarena Ulibarri, the editor in chief of World Weaver Press, for an interview that explores who she is, what World Weaver Press publishes, and a brief history of solarpunk and this anthology.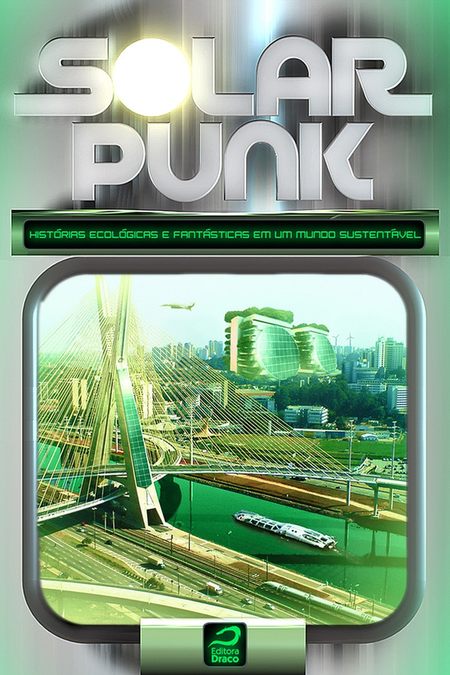 The entire interview is above and is just over twenty minutes long, easy to fit into a break between projects. Or if you want a shorter synopsis, check out the video over on the Kickstarter campaign. I've just submitted my pledge to back it.
Head on over and check it out!
---
Emily Mah is a writer and the owner of E.M. Tippetts Book Designs, a company that provides formatting and cover design services for independent authors and publishers. Her last interview for Black Gate was with Patrick Swenson.