What I've Been Reading: September, 2022
What I've Been Reading: September, 2022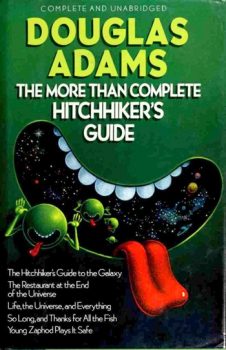 So, I talked about what I've been watching. And then I followed that up with what I've been listening to. So naturally, this week it's what I've been reading. Though, I considered a post on what I've been playing, as I loaded up a couple Diablo-style point and click games.
Another summer of A (Black) Gat in the Hand has come and gone, and I was deep into pulp and hardboiled goodness. Here's a list of all the essays; we will hit the 100 mark next summer!
In my second installment of Back Porch Pulp, I talked about The Mad Butcher of Kingsbury Run; also known as The Cleveland Torso Murderer. I have long been a fan of this strange chapter in Eliot Ness' latter career. Starting in 1935, a madman (or possibly more than one) killed a dozen people in Cleveland, dismembering their corpses. The murders suddenly stopped in 1938, and the killer was never identified. There were additional killings, including in Pennsylvania and New York, that may have been by the same person.
Cleveland was about to host the Republican National Convention, and famed Untouchable Eliot Ness was the city's Public Safety Director. Along with Jack the Ripper, and Austin's Servant Girl Annihilator, I find this to be an absolutely fascinating serial killer case. He was never identified, and only one man was officially charged in the killings. He was almost certainly innocent, and was found hung in his cell.
I have books by James Badal, Stephen Nickel, Max Allen Collins, John Barlow Martin; novels by Collins, and William Bernhardt; and even a graphic novel. A fellow Sherlockian, Daniel Stashower, just released a new book about it last month. I think it's an absolutely fascinating subject, even though it's largely forgotten outside of Cleveland. If you're into true crime, you should definitely dig into it.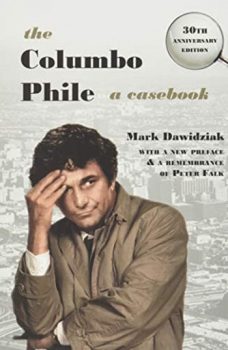 THE COLUMBO PHILE – A CASEBOOK
I never tire of re-watching episodes of the greatest original TV detective show. The same applies to Columbo's descendant, Monk. My shelves are full of reference books on Sherlock Holmes and Arthur Conan Doyle, Robert E. Howard, J.RR. Tolkien, hardboiled and pulp, true crime, the Beach Boys, Humphrey Bogart, and more. I don't have too many books on TV shows or movies.
Even though I'd written an essay here at Black Gate on Peter Falk's rumpled detective, I was far from well-versed in the show. There are a couple of well-respected books on the subject, and I chose this one. The first chapter, which talks about the development of the show, was a revelation.
Now, after I watch an episode of Columbo – which I do, at least once a week – I read the entry on that episode. This is a great book for the Columbo fan. And frankly, just about everybody should be one of those. This one is going to stay next to my TV for a long time.
THE MORE THAN COMPLETE HITCHHIKER'S GUIDE
Douglas Adams featured prominently in my post on What I've Been Listening To. Dirk Gently's Holistic Detective Agency is my favorite of his books. I've written a couple essays on Gently: links below.
But like just about everybody else, I discovered Adams through his Hitchhiker's Guide to the Galaxy. It was originally a radio show, and became a popular trilogy of novels. The Hitchhiker's Guide to the Galaxy, The Restaurant at the End of the Universe, and Life, the Universe, and Everything, made the series a hit in America. There was a BBC TV series, and a famous Infocom PC text game. Years later, a big screen version starring Martin Freeman was made.
The first two books were adapted from the radio plays. The third was written as an original book. Two years later it was no longer a trilogy, with publication of So Long, and Thanks for All the Fish. That is definitely the least like the others in the series, and almost feels like a pastiche. Those four books, plus the short story, "Young Zaphod Plays it Safe," are included in this edition, which I am re-reading. I'm halfway done with book three.
Adams wrote a fifth book – Mostly Harmless – which got the series back to normal. Relatively speaking. After Adams' death, Eoin Colfer added a sixth book, And Another Thing… It's rather long and a little slow, but I liked it well enough.
I thoroughly enjoy the trilogy, and I usually read the other two books by Adams as well. Adams and Terry Pratchett hit a spot for me that no one else does. This anthology has gotten much use. If you've never read this series – or the two Dirk Gently books – you're really missing out on some great humorous writing.
I've really been in an Adams mood lately, as I'm re-reading The Hitchhiker's books; listened to radio plays of Dirk Gently's Holistic Detective Agency, and Starship Titanic; and the audiobook for The Long Dark Teatime of the Soul, and Starship Titanic.
Don't Panic – The Hitchhiker's Guide Series
Dirk Gently, Holistic Detective
Dirk Gently – The Good Miniseries
Dirk Gently – The Garbage Series
---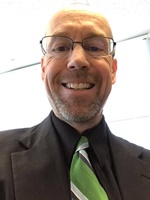 Bob Byrne's 'A (Black) Gat in the Hand' made its Black Gate debut in 2018 and has returned every summer since.

His 'The Public Life of Sherlock Holmes' column ran every Monday morning at Black Gate from March, 2014 through March, 2017. And he irregularly posts on Rex Stout's gargantuan detective in 'Nero Wolfe's Brownstone.' He is a member of the Praed Street Irregulars, founded www.SolarPons.com (the only website dedicated to the 'Sherlock Holmes of Praed Street') and blogs about Holmes and other mystery matters at Almost Holmes.
He organized Black Gate's award-nominated 'Discovering Robert E. Howard' series, as well as the award-winning 'Hither Came Conan' series.
He has contributed stories to The MX Book of New Sherlock Holmes Stories – Parts III, IV, V, VI and XXI.
He has written introductions for Steeger Books, and appeared in several magazines, including Black Mask, Sherlock Holmes Mystery Magazine, The Strand Magazine, and Sherlock Magazine.