Goth Chick New: A Grady Hendrix Novel (Finally) Makes It to Film
Goth Chick New: A Grady Hendrix Novel (Finally) Makes It to Film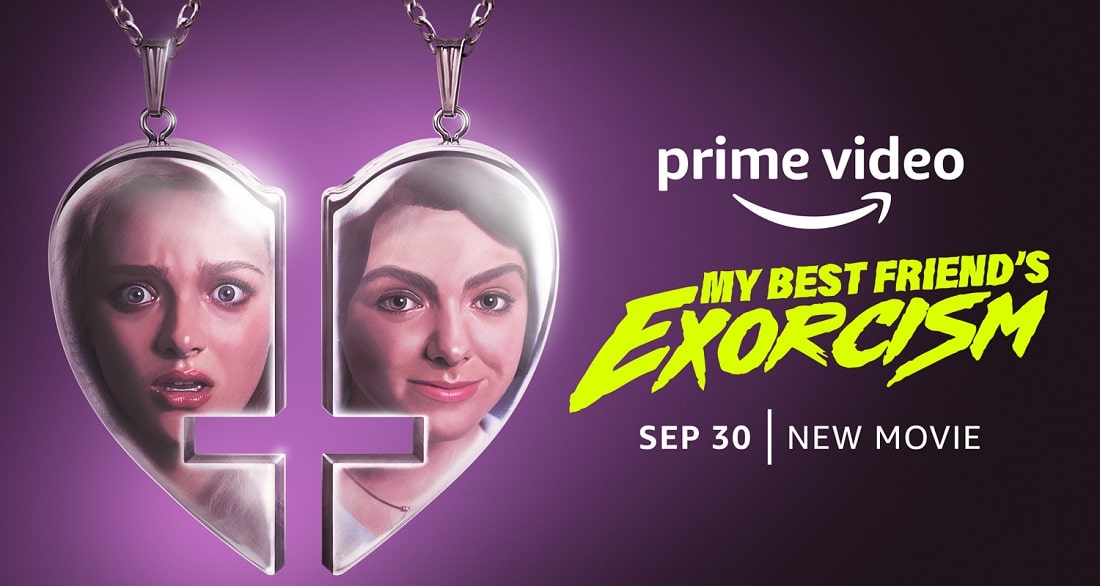 In April 2016 my strange and unusual friends over at Quirk Books introduced me to one of their newly signed authors via a copy of his first book Quirk Books publication, and a pre-publication copy of his next one. At that time, Grady Hendrix already had four novels under his belt, including his first with Quirk, Horrorstör, a horror novel which takes place in an Ikea-like establishment and is documented inside an Ikea-like catalog. And though Hendrix already had a following due to his very unique approach to storytelling, Quirk was certain that his next novel with them was going to be the one that made him literary famous. The name of that novel was My Best Friend's Exorcism, which was released in May 2016.
Grady released two more books with Quirk before decamping in 2020, but his book sales have continued to climb until his 2021 release which premiered on the New York Times best seller list, The Final Girl Support Group. I found a statistic stating only .0001% of all published books become movies, and those that do take an average of 10 years to get to the screen. With that in mind, Hendrix has bucked the odds on both accounts.
A movie adaptation of My Best Friend's Exorcism is on the way, debuting on Amazon Prime Video on September 30, 2022.4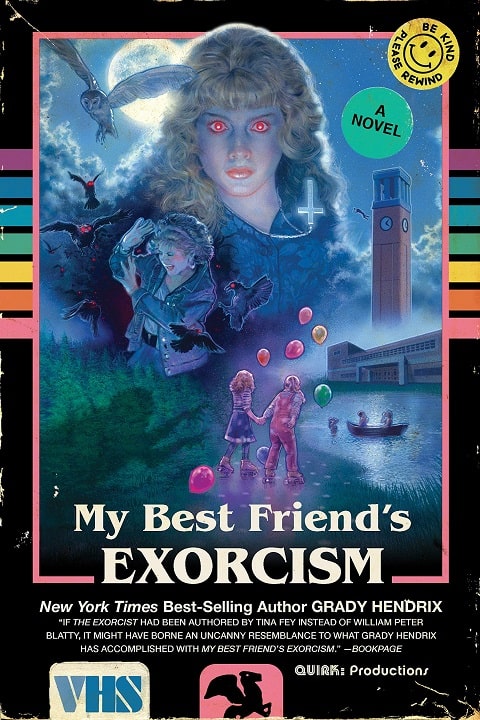 According to Hendrix, MBFE can most easily be described as Beaches meets The Exorcist. Set in the late '80s during the so-called Satanic Panic, it's a touching story of high school friendship and, well, demonic possession.
High school sophomores Abby and Gretchen have been best friends since fourth grade. But after an evening of skinny-dipping goes disastrously wrong, Gretchen begins to act…different. She's moody. She's irritable. And bizarre incidents keep happening whenever she's nearby. Abby's investigation leads her to some startling discoveries — and by the time their story reaches its terrifying conclusion, the fate of Abby and Gretchen will be determined by a single question: Is their friendship powerful enough to beat the devil?
MBFE the book, reminded me of the old adage that high school is, indeed, hell. Much like one of my favorite underrated horror flicks Jennifer's Body, everyone (but certainly we girls) can relate to the insanity of watching one's childhood friends transform in their teens; becoming almost unrecognizable as they experiment with dating, sex and alcohol, or (the goth chick horror of horrors) give in to peer pressure to wear pastels. Hendrix's novel takes that idea to the extreme, but never stops being relatable as we root for Abby to save her friend.
The book also has the 80's high-school-yearbook nostalgia factor, with Hendrix making frequent references to the music (Phil Collins), movies (ET), and TV shows (Moonlighting) of the period – something it looks like the movie version remains true to.
Take a peep at the trailer and tell me what you think.
You've got some time before the end of September, so I highly recommend reading MBFE, then get ready for what I hope will be an equally quirky adaption of it courtesy of Amazon Prime.