Video game history: Advanced Dungeons & Dragons for Intellivison
Video game history: Advanced Dungeons & Dragons for Intellivison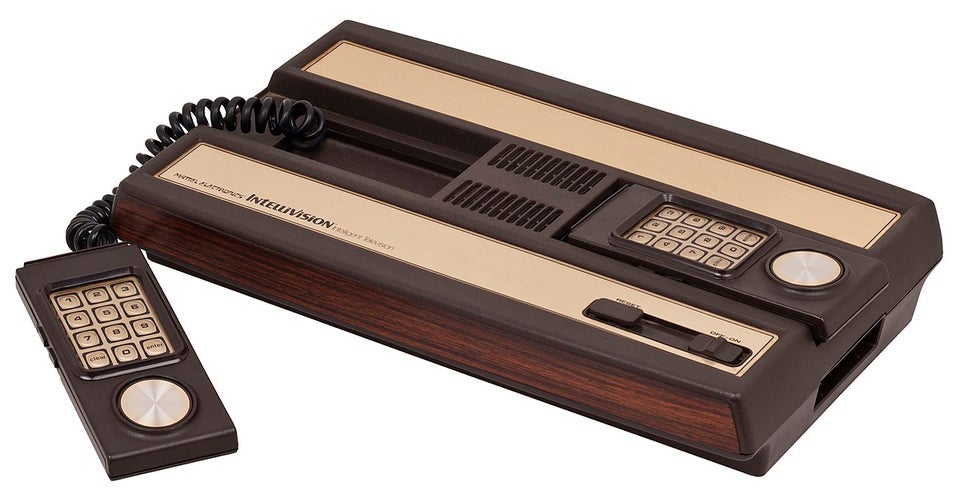 To those of us old enough to remember, there is little doubt the king of home video game consoles in the early 1980s was the Atari 2600. However, Atari had stiff competition from Mattel Electronics in the form of the Intellivision. First released to the public in 1979, the Intellivison console was perhaps ahead of its time. The Intellivision didn't even have a proper joystick, something almost unheard of at the time, but came with controllers that used a directional pad and a numeral keyboard. Also, the Intellivision had far superior graphics to any other consoles available when it first hit stores, and it was the first home system to utilize a 16-bit processor.
More importantly, however, was the fact the Intellivision had some darn good games. One of those games was titled Advanced Dungeons & Dragons. Mattel had received a license to make AD&D video games from TSR Inc., then the owners of all things D&D, and Mattel wasted little time in bringing such games to the public. The first console game, of course, was titled Advanced Dungeons & Dragons, which would be renamed a year later to Advanced Dungeons & Dragons: Cloudy Mountain when a sequel game was released.
That first AD&D console game for the Intellivision, however, wasn't truly a role playing game like its tabletop namesake, but was mainly an action and adventure game.
Play consisted of two different screens. The first was a map of a vast wilderness with the player starting on the left side of the screen in a cabin. The goal was for the player to traverse forests, pass through gated walls, cross rivers, and make their way through mountains to get to a final mountain where they would seek out two pieces of the famed Crown of Kings. Once the pieces of the crown were gathered, the player won the game.
Play wasn't quite that simple, though. Players needed to go into mountains to pick up an axe, needed for chopping through forests, and also a key, which would allow passage through gates at walls within the woodlands. Also needed picking up was a boat for traveling along the rivers. Perhaps most importantly, the player needed to gather quivers which provided much-needed ammunition in arrows.
Arrows were important. Why? Because the mountains were full of dangers.
This is where the second screen of play comes into … well, play. Inside the mountains were mazes which players must travel through to find the items needed, plus they had to find an exit. Along the way the maze would be slowly revealed and the players would face off against monsters, including lizards, spiders, snakes, and dragons. Yes, dragons, which took more than one shot of an arrow to kill. Blue demons weren't slouches, either. You especially wanted a bunch of arrows when you entered the final mountain because there was no exit to gather more arrows other than those within that last maze and because the final dragon took up to five shots to kill.
The good news is that not all the monsters were deadly. Spiders only stole your arrows. Only. And bats made sound which made it impossible to hear other monsters in your general area. Oh, yeah, there was sound which allowed you to tell when a monster was near, usually a hissing or roaring noise, plus sometimes there were tracks to follow. However, with the maze slowly unfurling before you, it wasn't unknown for a monster to jump out of a hidden area to attack you.
Worse news is that your arrows would sometimes bounce off walls and come sailing right back at you. At least you had three lives total if you were hit by one of your own arrows or if chomped upon by a monster. And with some practice you could bounce your arrows around corners in walls to hit monsters beyond.
So, you had to travel the land, kill monsters, gather items, and eventually put together the Crown of Kings. Not overly hard to do. Unless you used a higher difficulty level on the game. Then the monsters got faster and you found fewer arrows.
As mentioned, the graphics were bright, colorful, and quite solid for the time, and making sound a factor of the game and not just background material added a little extra that wasn't common to many video games of the period. One down side was that replayability was somewhat limited. After you had beaten AD&D several times, it became somewhat old hat, but this too wasn't uncommon for the times.
If you happen to have an old Intellivision or are thinking of purchasing one online, you can still find cartridges available for the Advanced Dungeons & Dragons game at auction sites and the like, though remember it was later called Advanced Dungeons & Dragons: Cloudy Mountain. Or you can look up an Intellivision Flashback, a smaller version of the original Intellivision system which came out a few years ago and features numerous games, including one titled Crown of Kings, the same game as AD&D: Cloudy Mountain but without the D&D references because the current owners of the Intellivision no longer have rights to using the D&D name.
Also, though the Intellivision might be considered an older, classic system, it lives on today in a new form to be released later this year called the Intellivision Amico. And there's even a new version of the AD&D game, now simply titled Cloudy Mountain, which is to feature up-to-date graphics and possibly extended play. But we'll have to wait a few more months to get the new console or any new games in our hands.
All in all, that original Advanced Dungeons & Dragons game for the Intellivision was loads of fun with what then were considered flashy graphics. It still stands up today for limited play, and it would be worth your time to search out, especially if you are a fan of classic gaming consoles in general and the Intellivision specifically. Collectors will want this for their video game collections.
---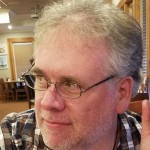 Ty Johnston is vice president of the Rogue Blades Foundation, a non-profit organization focused upon bringing heroic literature to all readers. A former newspaper editor, he is the author of several fantasy trilogies and novels, including City of Rogues and The God Sword.