Goth Chick News: The Horror of Peter Jackson's Heavenly Creatures
Goth Chick News: The Horror of Peter Jackson's Heavenly Creatures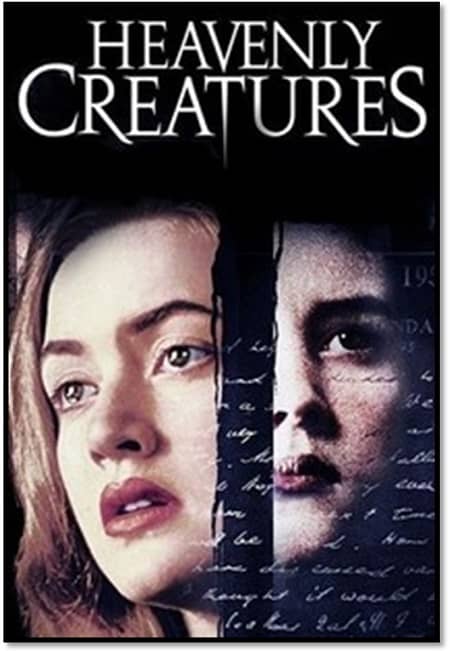 In 1991, Peter Jackson was a wee New Zealand lad of thirty-three who was embarking on what would become a very lucrative film career. He was still seven years away from becoming a near household name with the release of Lord or the Rings: The Fellowship of the Ring, and was on the hunt for film project that would get him recognized.
Having grown up in country with roughly the same population as the state of Alabama, he was well aware of the nation's most infamous murder. Earlier that year fellow New Zealander Fran Walsh, with whom Jackson had worked on Meet the Freebles, suggested they tackle the tale in the form of a movie drama. The Parker-Hulme murder took place in Christchurch, New Zealand, on 22 June 1954, when Honorah Parker was killed by her teenage daughter, Pauline Parker, and Pauline's close friend, Juliet Hulme. Parker was 16 at the time, while Hulme was 15. On that June afternoon, Honorah took Pauline and Juliet for tea and then for a walk in Victoria Park. In a wooded area about 400ft from the tea shop, Pauline and Juliet bludgeoned Pauline's mother to death with half of a brick enclosed in an old stocking.
The murder itself was shocking enough, but as Jackson began his research into the circumstances surrounding it, what emerged read like Hollywood fiction. It was a tale of fantasy, forbidden sexuality and obsessive love which ended in violence and death, all involving two teenaged girls. Over the next year, Jackson dug deep into the story of Pauline and Juliet. In addition to reading Pauline's diary, Jackson undertook a nationwide search for anyone who had known the girls and interviewed them to get a closer look at their lives.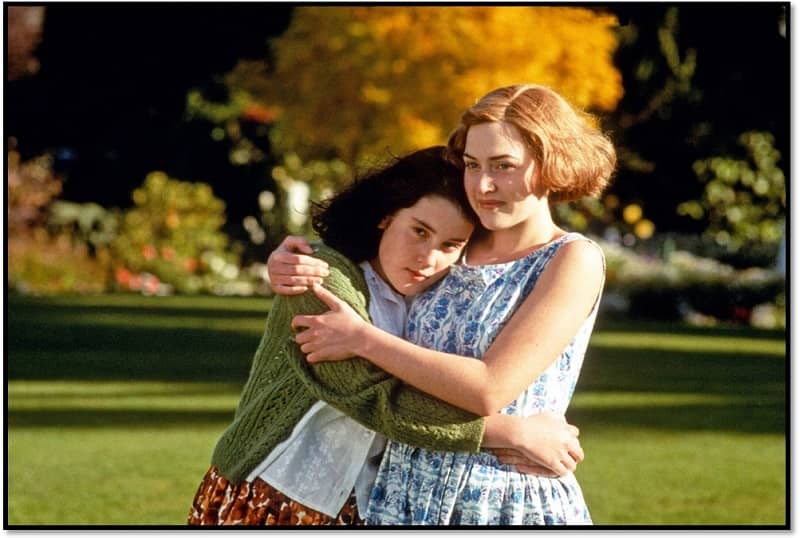 Lynskey and Winslet as Pauline and Juliet
Pauline and Juliet met at a Christchurch girl's school and bonded over an early life of illness (Pauline had osteomyelitis and Juliet tuberculosis) As their friendship intensified, they formed an elaborate fantasy life together. They wrote plays, books, and stories centered in this world and became nearly obsessed with one another. Pauline's parents, in particular, became concerned that the girls were becoming too close, and that their relationship might be sexual. Homosexuality at the time was considered a serious mental illness. The Hulmes also had concerns, but both families continued to allow the girls to see one another, and Pauline was accepted at the Hulme home in Ilam for overnights and vacations.  
During their relationship, the girls invented their own personal religion, with their own ideas on morality. They rejected Christianity and worshipped their own saints, envisioning a parallel dimension called The Fourth World, essentially their version of Heaven. The Fourth World was a place that they felt they were already able to enter occasionally, during moments of spiritual enlightenment. By Parker's account, they had achieved this spiritual enlightenment because of their friendship.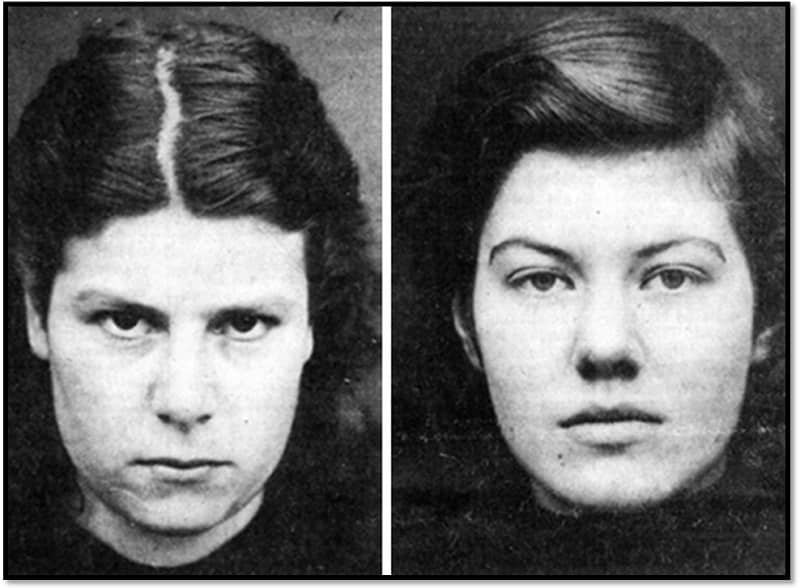 The real Pauline and Juliet
In early 1954, Juliet's parents separated. The family planned to return to England, but it was decided that Juliet would be sent to live with relatives in South Africa. Both girls were heartbroken over their upcoming separation and decided that Pauline should go to South Africa as well. They thought that Juliet's parents would agree to this plan, though in fact they were unlikely to allow it. Pauline was sure her mother would not allow her to go with Juliet. The girls then contrived to murder Pauline's mother in order to remove the perceived obstacle to remaining together.  
After committing the murder, Pauline and Juliet fled, covered in blood, back to the tea shop where they had eaten only minutes before. They were met by Agnes and Kenneth Ritchie, owners of the tea shop, whom they told that Honorah had fallen and hit her head. The body of Honorah Parker was discovered in Victoria Park by Ritchie where he found the body with horrific lacerations about her head, neck, and face. Police soon discovered the murder weapon in the nearby woods and the girls' story of Parker's accidental death quickly fell apart. The trial was a sensational affair, with speculation about Pauline and Juliet's possible lesbianism and insanity. The girls were convicted on 28 August 1954 and, as they were too young to be considered for the death penalty, each spent five years in prison.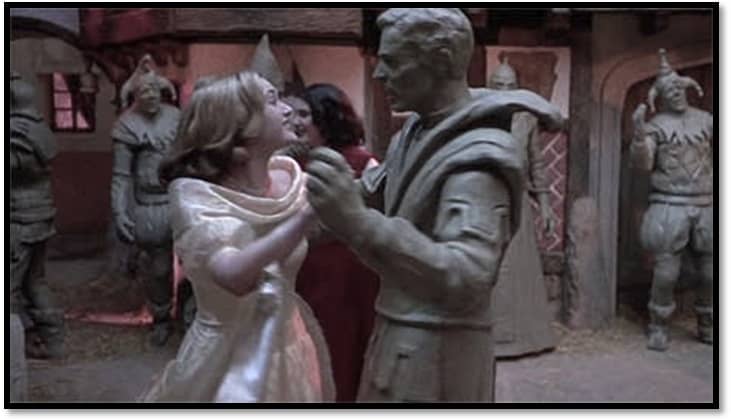 The claymation fantasy of The Fourth World
With their research and script complete, Jackson and Walsh got their project greenlighted by Miramax and set out to cast Pauline and Juliet. Jackson, who would be directing the film entitled Heavenly Creatures, saw 175 young actresses before landing on a nineteen-year-old Kate Winslet to play Juliet Hulme. However, the hunt for Pauline continued on until just two weeks before filming was set to begin. By then, Walsh had jumped in to help audition actresses and discovered sixteen-year-old Melanie Lynskey (Two and a Half Men) at the last minute while scouring local high schools for Pauline lookalikes.
Jackson ultimately produced a beautifully insane film in which great pains were taken to portray Pauline and Juliet's Fourth World. While the girls made detailed figurines of the characters who inhabited their fantasy realm, Jackson's work in recreating it went above and beyond much of the CGI work of the time, including claymation battle scenes and orgies, in what would later become the studios that made orcs and elves for Lord of the Rings. Heavenly Creatures went on to receive an Oscar nomination, and ten nominations at the New Zealand Film and TV Awards, winning nine of them. Today it remains on the list of "1001 Movies You Must See Before You Die," edited by Steven Schneider.
I recently re-watched Heavenly Creatures. It is every bit the beautiful march of manic hysteria I remember, ending in a savage act of violence, some manner of which seems inevitable. Though not for the faint of heart, especially when remembering it is a true story, it's pure Jackson genius.
The Trailer: