The Golden Age of Science Fiction: H. Warner Munn
The Golden Age of Science Fiction: H. Warner Munn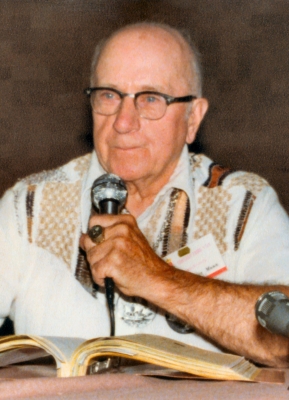 The Balrog Award, often referred to as the coveted Balrog Award, was created by Jonathan Bacon and first conceived in issue 10/11 of his Fantasy Crossroads fanzine in 1977 and actually announced in the final issue, where he also proposed the Smitty Awards for fantasy poetry. The awards were presented for the first time at Fool-Con II at the Johnson County Community College in Overland Park, Kansas on April 1, 1979. The awards were never taken particularly seriously, even by those who won the award. The final awards were presented in 1985. Although the Balrog Award for Poet was presented each year of the Balrog's existence, it only went to four different winners, with H. Warner Munn winning the award twice and Frederick Mayer winning it three times.
H. Warner Munn was born on November 5, 1903 and died of cancer on January 10, 1981. Munn's mother died when he was an infant and he was raised by his grandmother, who was a correspondent with Jules Verne and H.G. Wells. Munn began his own correspondence with H.P. Lovecraft who suggested that Munn try telling a story from a werewolf's perspective. The resulting novelette "The Werewolf of Ponkert" became Munn's debut story when it appeared in the July 1925 issue of Weird Tales.
Munn and Lovecraft were not only correspondents, but also knew each other, visiting at each one's homes in Providence, Rhode Island and Athol, New York. During this time, Munn helped Lovecraft formulate and eventually write the story which would become "In the Mountains of Madness."
Family obligations meant that Munn did not have time to write for nearly three decades, and he moved from New York to Tacoma, Washington, where he worked as a rip saw operator and later as an office manager. When he retired in the 1960s, he returned to writing fiction and poetry, picking up several of his story cycles where he left off.
He began his Merlin's Godson series in the 1930s and continued the work in the 1960s and 70s, leaving the final volume incomplete at his death. The volume Merlin's Ring was published as a result of Lin Carter seeking to include Munn in the Ballantine Adult Fantasy series.
When Robert Weinberg wanted to reprint several of Munn's early Werewolf stories near the end of the 1970s, Munn added additional stories to fill out the volume.
In the 1970s, he also turned his attention to poetry, publishing several chapbooks over the course of the decade. Two volumes of his poetry were published. The first, The Banner of Joan of Arc was released at the first World Fantasy Con, with a second, more traditional poetry collection, The Book of Munn, released after he won the Clark Ashton Smith poetry award in 1978. With the World Fantasy Conventions ties to Munn's friend Lovecraft, Munn attended all of the World Fantasy Cons from the first until his death.
In 1979, Munn published the poem "Love Philtre" in the Spring issue of Fantasy Tales, edited by Stephen Jones and David A Sutton. The poem "Sea Enchantress" in W. Paul Ganley's Weirdbook 14, and "The Exiles" in the Fall issue of Fantasy Tale.
This was the first of Munn's two consecutive wins in this category. He beat out Thomas Egan, Frederick J. Mayer (who would dethrone Munn and win for three consecutive years), Steve Eng, Lucile Coleman, Joseph Payne Brennan, Wilfred Beaver, and Joey Froehlich.
---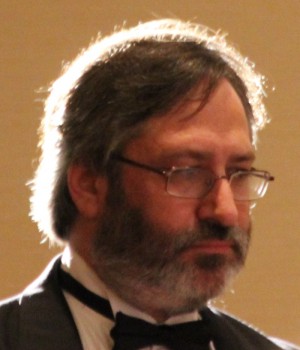 Steven H Silver is a sixteen-time Hugo Award nominee and was the publisher of the Hugo-nominated fanzine Argentus as well as the editor and publisher of ISFiC Press for 8 years. He has also edited books for DAW, NESFA Press, and ZNB. He began publishing short fiction in 2008 and his most recently published story is "Webinar: Web Sites" in The Tangled Web. His most recent anthology, Alternate Peace was published in June. Steven has chaired the first Midwest Construction, Windycon three times, and the SFWA Nebula Conference 6 times, as well as serving as the Event Coordinator for SFWA. He was programming chair for Chicon 2000 and Vice Chair of Chicon 7.