Hither Came Conan: The Animated Red Nails That Never Was
Hither Came Conan: The Animated Red Nails That Never Was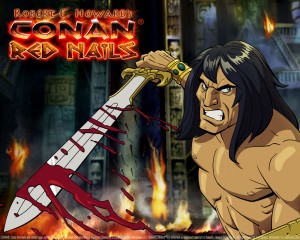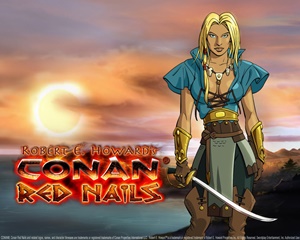 In Keith J. Taylor's entry for "Red Nails," I mentioned an animated movie project, based on that story, which never made it to fruition. Here's some more information on that ill-fated project.
Comic book artist Kevin Eastman is the co-creator of the Teenage Mutant Ninja Turtles. He also owned Heavy Metal magazine from 1992 to 2014, and I believe he is still the publisher.
Eastman, a long-time Conan fan, drew a variant cover for the new Savage Sword of Conan comic from Marvel.
Back in 2003, he was trying to set up a new studio and wanted to do a full length animated DVD of Red Nails with a limited theatrical release. A temporary deal was reached with Fredrik Malmberg's company, but the business plan didn't work out for Eastman.
Steve Gold, who had worked on the Conan and the Young Warriors animated television show, was also interested in a Red Nails project at the time. When the Eastman deal fell through, his company, Swordplay Entertainment, signed a contract with Malmberg to animate Red Nails. A screenplay was developed and Gold's group looked for financing.
It was supposed to be a 2D movie, and 3D became the rage for awhile. It seems Swordplay decided to shift to 3D midstream.
It was felt that Japan was the only realistic market for putting it in theaters, and the budget needed to be on a DVD movie scale, not big screen. The option expired as the group struggled along, and was renewed a few times. The final attempt involved Gold's team investing their own money and hiring voice actors and recording the script. Finally, the project died.
Malmberg said in interview over a decade ago:
"Financing is the hardest part of any film production. The people at Swordplay worked hard this last year at solving distribution and financing issues so they would be able to complete the production."
Clearly.
This is a scene in which Valeria fights a red skull. It must have been based on her first fight in Xuchotl.
There was a character bible and some 2D and 3D tryout sequences (like the ones above), but very little animation. The project never actually entered production.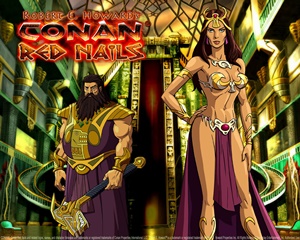 Ron Perlman (Hellboy) was to play Conan, and Mark Hamill (you know, that Luke Skywalker fellow), Marg Helgenberger (CSI) and James Marsden (X-Men) were reported to be among those providing voices.
Malmberg, head of Cabinet Entertainment, holder of the rights to Conan, told me that he feels the market has changed and he is currently looking into the possibility of an animated Red Nails.
When I think of the early part of Red Nails, it brings to mind all those opening action scenes in James Bond movies. Conan and the battle with the dragon feels a bit like that to me. Once that's over, the story-line really gets going. Which is fine, since the threat of the dragons is what keeps the occupants of Xuchotl hunkered down in their city.
Of course, Valeria is depicted in the story as a beautiful and capable adventurer. Granted, we're talking about an animated movie, but she makes a viable female lead. Although, hopefully a bit more like Howard's character than her namesake in the Conan the Barbarian movie.
Based on the picture above, no one is going to complain about Tascela…
There's plenty of combat and intrigue. I think a workable script can be developed.
Prior posts in the series:
Here Comes Conan!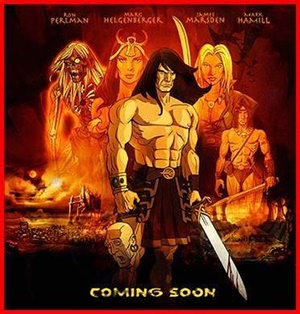 The Best Conan Story Written by REH Was…?
Bobby Derie on "The Phoenix in the Sword"
Fletcher Vredenburgh on "The Frost Giant's Daughter"
Ruminations on "The Phoenix on the Sword"
Jason M Waltz on "The Tower of the Elephant"
John C. Hocking on "The Scarlet Citadel"
Morgan Holmes on "Iron Shadows in the Moon"
David C. Smith on "The Pool of the Black One"
Dave Hardy on "The Vale of Lost Women"
Bob Byrne on Dark Horse's "Iron Shadows in the Moon"
Jason Durall on "Xuthal of the Dusk"
Scott Oden on "The Devil in Iron"
James McGlothlin on "The Servants of Bit-Yakin"
Fred Adams on "The Black Stranger"
Stephen H. Silver on "Man Eaters of Zamboula"
Keith J. Taylor on "Red Nails"
Ryan Harvey on "Hour of the Dragon"
Up Next Week – Mark Finn on "The God in the Bowl"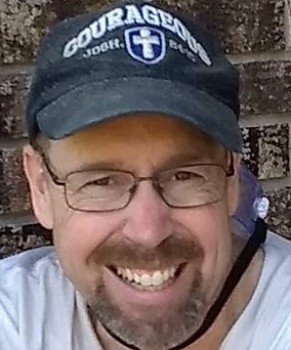 Bob Byrne's 'A (Black) Gat in the Hand' was a regular Monday morning hardboiled pulp column from May through December, 2018.
His 'The Public Life of Sherlock Holmes' column ran every Monday morning at Black Gate  from March, 2014 through March, 2017 (still making an occasional return appearance!).
He also organized Black Gate's award-nominated 'Discovering Robert E. Howard' series.
He is a member of the Praed Street Irregulars, founded www.SolarPons.com (the only website dedicated to the 'Sherlock Holmes of Praed Street') and blogs about Holmes and other mystery matters at Almost Holmes.
He has contributed stories to The MX Book of New Sherlock Holmes Stories – Parts III, IV,  V and VI.
And he is in a new anthology of new Solar Pons stories, out now.