The Golden Age of Science Fiction: Leanne Frahm
The Golden Age of Science Fiction: Leanne Frahm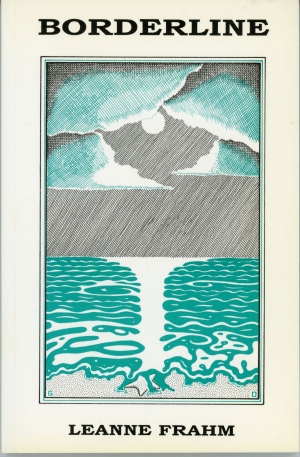 The Ditmar Awards are named for Australian fan Martin James Ditmar Jenssen. Founded in 1969 as an award to be given by the Australian National Convention, during a discussion about the name for the award, Jenssen offered to pay for the award if it were named the Ditmar. His name was accepted and he wound up paying for the award for more years than he had planned. Ditmar would eventually win the Ditmar Award for best fan artist twice, once in 2002 and again in 2010.
The first Ditmar for Best Fan Writer was awarded in 1979, when it was won by Marc Ortlieb. The award has been presented each year since then with a record four-year winning streak set by Bruce Gillespie (1989-92). Gillespie tied with Ian Gunn in the second year of that winning streak and has won the award a record nine times between 1989 and 2005. Leanne Frahm won the award for the first time in 1980 and would win the award a second time in 1998.
Leanne Frahm was born in Brisbane, Australia on February 28, 1946.
Frahm attended James Cook University and worked in a bank. She became involved in acting in and directing community plays and eventually attended a writers' workshop in Sydney, which led to her publishing in fanzanes and a professional career.
She was nominated for the Ditmar Award for Best Fan Writer in 1979 and the following year she won the award. She would win a second Ditmar Award for Best Fan Writer in 1998.
Frahm's fannish writing appeared in such fanzines as Gegenschein and took the form of essays and poems.
Frahm began publishing fiction in 1980 when her story "The Wood for the Trees" appeared in Roy Torgerson's anthology Chrysalis 6 and her story "Passage to Earth" was published by Charles C. Ryan in the January issue of Galileo. Her story "Deus Ex Corporus," which appeared in Chrysalis 7 in 1980 would earn her a Ditmar for Best Australian Short Fiction in 1981. In 1994, her story "Catalyst" won the Ditmar for Best Short Fiction and she won an Aurealis Award in 1996 for the story "Borderline," which was an original story to her collection of the same title.
She collaborated with Paul Collins in 1981 on the short story "Distant Worlds" and the following year collaborated with Terry Carr on the novelette "Horn of Plenty."
In 1996, the collection Borderline reprinted three of Frahm's stories as well as the original titular piece and "Ithaca Week." It also included an interview with Frahm, conducted by Lucy Sussex and a bibliography of Frahm's work to date. Only 500 copies of the book were published by MirrorDanse Books and each one was numbered.
Since the publication of Borderline, Frahm has only published two additional stories, "Rain Season," in 1998, and "Skein Dogs" in 2005.
Frahm was one of the Guests of Honor at Tschaicon, billed as the "First Australasian Science Fiction Convention," in 1982 held in Melbourne, Australia. In 1998, she was one of the Guests of Honor at Thylacon 2 in Hobart, Tasmania.
Frahm faced off against Roy Ferguson, Jack R. Herman, Marc Ortlieb, and Damian Brennan for the Ditmar Award. Ortlieb had beaten Frahm for the award the previous year and would win beat her again the following year.
---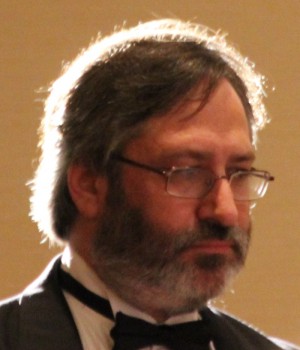 Steven H Silver is a sixteen-time Hugo Award nominee and was the publisher of the Hugo-nominated fanzine Argentus as well as the editor and publisher of ISFiC Press for 8 years. He has also edited books for DAW and NESFA Press. He began publishing short fiction in 2008 and his most recently published story is "Webinar: Web Sites" in The Tangled Web. Steven has chaired the first Midwest Construction, Windycon three times, and the SFWA Nebula Conference 6 times, as well as serving as the Event Coordinator for SFWA. He was programming chair for Chicon 2000 and Vice Chair of Chicon 7.