Goth Chick News: When Pixar Met Christine…
Goth Chick News: When Pixar Met Christine…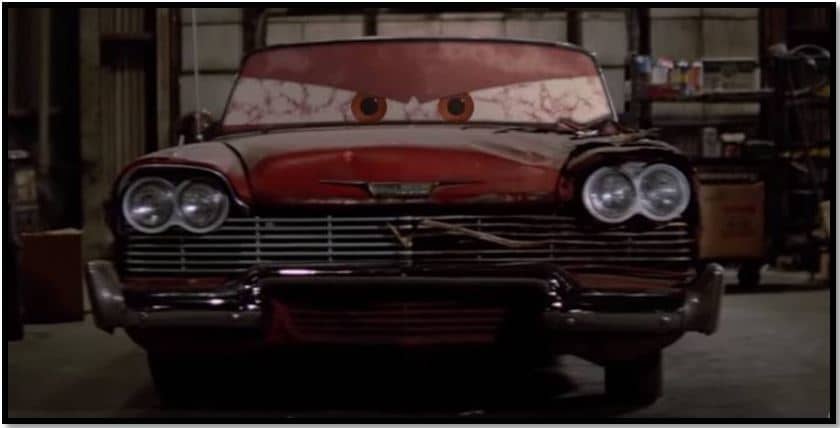 Okay, admittedly I'm way late on this since it was uploaded to YouTube in October, but as it was just brought to my attention, and killer cars are always in vogue in my world, I had to share.
On the YouTube channel Fabulous Cars VEEVOOO, some complete genius took liberties with the John Carpenter classic Christine (1983) along with other vehicular horrors and "Pixarized" them. As you likely recall, Christine is the movie based on Stephen King's story about a demonic 1958 Plymouth Fury of the same name, who was hard core in love with her rather backward teenaged owner and went about systematically destroying anyone who mistreated him or took too much of his attention.
If you haven't read the book, trust me when I say it's way more interesting than I'm making it sound, and this gem of a movie short has sent me back to read it again. If you ever fell in love with a car, you'll get it.
The short, called Stranger Cars, has all the magic of Pixar with the imagination of John Carpenter, and blends them into one big Disney nightmare.
With their signature windshield animated eyes these cars are out for blood proving once again hell hath no Fury like a Plymouth scorned.
Take a look.