E3 2018: Xbox Press Conference
E3 2018: Xbox Press Conference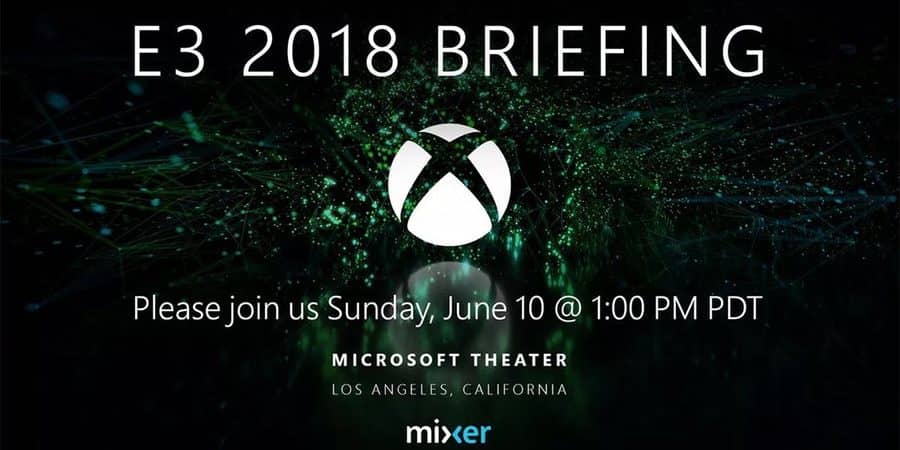 Every year, in early summer, the Electronics Entertainment Expo (E3) showcases the industry's upcoming games, gaming tech, and gaming culture. Studios from around the world vie to create a buzz for their brands by announcing new games, new content for existing games, and upcoming new hardware.
The largest Studios, such as Xbox, Bethesda, Playstation, etc. hold live, large press conferences that can be viewed in person, streamed live, or be watched later on the internet. These press conferences are fairly long events, often lasting over an hour. Typical content for these events are live game demos, prerecorded demos, and short video teasers for games not far in development. These presentations sometimes include celebrities and often include developer commentary.
This year, the first press conference was held by Xbox.
As I have mentioned in the past, Xbox has been losing the "console war" to Playstation. With the Playstation 4 outselling the Xbox, the Microsoft brand had a lot riding on this years E3 conference.
In order to convince consumers that their consoles are the place to play the best games, Xbox needed to double down on compelling exclusive games, timed released games, and DLC. They would need to create games and content that they can get nowhere else.
Facing this criticism, Microsoft bought four popular game studios, Playground Games, Ninja Theory, Undead Labs, and Compulsion Games. Microsoft also created an additional studio called The Initiative. Through these studios, Microsoft hopes to grow its exclusive game portfolio and attract more consumers to its Xbox platform.
Once the conference began, Microsoft hit hard with game after game after game announcements. While not all of their announcements were exclusive to Xbox, being the first to announce multi-platform games can help boost the Xbox brand. The exclusive games that were announced are well known on the Xbox platform, and carry a deep resonance with their fans.
The conference itself lasted about an hour and a half, and included announcements for a great many things. I wrote about what I consider to be the highlights of the conference. The full conference can be viewed on YouTube.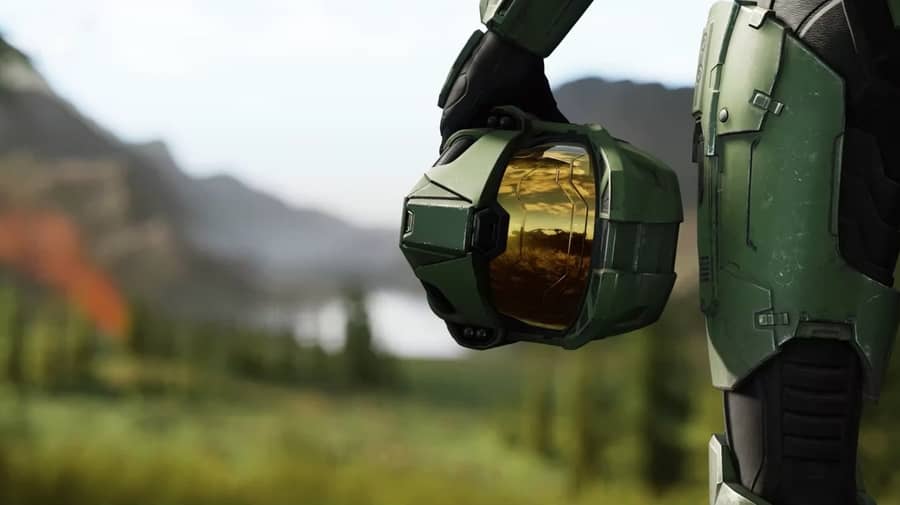 Halo Infinite
Xbox led their conference with a short video teaser of the next iteration of Halo called Halo Infinite. The teaser revealed many interesting things. It appears that at least some of the game takes place on a Halo installation. This installation has life on it, varied environments, and possibly a day/night cycle. The teaser ends with a brief shot of Master Chief, and shows him inserting an A.I. chip in the back of his helmet.
What the video is showing us about the game itself in unclear at this point, but it was enough to elicit a loud response from the conference's attendees. No release date was forthcoming during this conference, my guess is either it will release next year, or mid 2020. This teaser was a smart play by Xbox, since I believe that the Halo franchise is one of, if not the biggest for Microsoft.
A much anticipated Xbox exclusive, Crackdown 3, finally seems like it is near release. After a few years of delays, some footage of the game was shown onscreen. If you've never heard of the Crackdown series, it is a 3rd person, open world, futuristic shooter. In this open world the player has incredible powers and a rich arsenal, which renders the ability to cause massive mayhem and destruction. The series is also generally on the funnier side, with one of the main characters in this game portrayed by Terry Crews. It is currently set to release in February 2019.
The Gears of War series is a flagship game series on Xbox. With 6 previous games released in the series, and at least 3 more scheduled in the next year or so, the developers decided to simplify the name of the next console installment to Gears 5. The game demo revealed that the main protagonist of Gears 5 will be a character named Kait Diaz. Kait was introduced in Gears of War 4, and will be the first female protagonist to lead a Gears of War game.
The other two Gears of War games announced are Gears POP! a game featuring Gears Funko POP! characters. The second is Gears Tactics, a strategy game much in the vein of Halo Wars.
Lastly, a game I am very much anticipating is Shadow of the Tomb Raider. The last two Tomb Raider games have been very well received, creating a perfect mix of combat, exploration, and of course, tomb raiding.
Microsoft also highlighted some of the new and upcoming projects that it has in store for the Xbox platform.
The Xbox Game Pass, more titles being released on Game Pass, including Fallout 4, Tom Clancy's The Division, and Elder Scrolls Online: Tamriel Unlimited. And as a reminder, all Microsoft owned games will release day one on Game Pass, including Gears 5, Crackdown 3, and Halo: The Master Chief Collection.
With the average size of video games being in the 25-30 gb range, it can be frustrating to wait for a game to fully download before you can play. To counter this issue, Microsoft is developing Fast Start, which downloads only the files needed to begin playing a game while the rest download in the background.
There are many video game players that have limited mobility. It can be hard for them to play games with a standard Xbox controller. Microsoft has developed the Xbox Adaptive Controller to enable more inclusiveness in the gaming community. The Xbox Adaptive Controller is large sized with two large buttons, a d-pad, and multiple ports for almost every accessory for gaming.

 The Xbox Adaptive Controller
The show was hosted by Executive Vice President of Gaming at Microsoft, Phil Spencer. Phil had a few further announcements to close out the show.
Cross-Play is a feature that has been talked about a lot the last few years. Cross-play is the ability to play a multi-platform game over two separate gaming networks and devices. Microsoft announced that Xbox is now allowing Cross Play with the Nintendo Switch in the Minecraft game. If you have a friend that has a Switch, you will be able to play online with them in Minecraft.
Phil talked about the future of Xbox gaming. He spoke about the team working on creating new consoles. With the recent release of the Xbox One X, I would assume these new consoles are at least 2 to 3 years away. The other concept that was heavily referenced in multiple E3 conferences, including Xbox, was game streaming. Game streaming is the ability to stream a game and play it on almost any type of device.
I believe that Microsoft had one of the best conferences at this years E3. They proved that they were committed to creating more exclusive games by acquiring talented game studios and creating a new one. This commitment also extends to making games more accessible to every gamer, and making an unfathomable idea like Cross Play a reality. With Microsoft looking to the future, and setting the course, they are redefining their place in the game industry.
The complete list of games announced by Microsoft at this year's E3 are as follows:
Battlefield V (Electronic Arts)
Black Desert (Pearl Abyss)
Crackdown 3 (Xbox One and Windows 10 Exclusive)
Cuphead: The Delicious Last Course DLC (Studio MDHR)
Cyberpunk 2077 (CD Project Red)
Devil May Cry 5 (Capcom)
Dying Light 2 (Techland)
Fallout 76  (Bethesda Game Studios)
Forza Horizon 4 (Xbox One and Windows 10 Exclusive)
Gears 5 (Xbox One and Windows 10 Exclusive)
Gears POP! (IOS and Android Exclusive)
Gears Tactics (Windows 10 Exclusive)
Halo Infinite (Xbox One and Windows 10 Exclusive)
Jump Force (Bandai Namco Entertainment America)
Just Cause 4 (Square Enix)
Kingdom Hearts III (Square Enix)
Metro Exodus (Deep Silver)
Nier: Automata Become As Gods Edition (Square Enix)
Ori and the Will Of the Wisps (Xbox One and Windows 10 Exclusive)
PlayerUnknown's Battlegrounds (Console Launch Exclusive)
Sea Of Thieves Forsaken Shores (Xbox One and Windows 10 Exclusive)
Sekiro: Shadows Die Twice (Activision)
Session (Crea-Ture Studios)
Shadow of the Tomb Raider (Square Enix)
Tales of Vesperia: Definitive Edition (Bandai Namco Entertainment America)
The Awesome Adventure of Captain Spirit (Square Enix)
Tom Clancy's The Division 2 (Ubisoft)
Tunic (Finji)
We Happy Few (Compulsions Games, Gearbox Publishing)
---
Matt Drought lives in Milwaukee. His last article for us was Xbox Game Pass: Access Your New Game Library.