Xbox Game Pass: Access Your New Game Library
Xbox Game Pass: Access Your New Game Library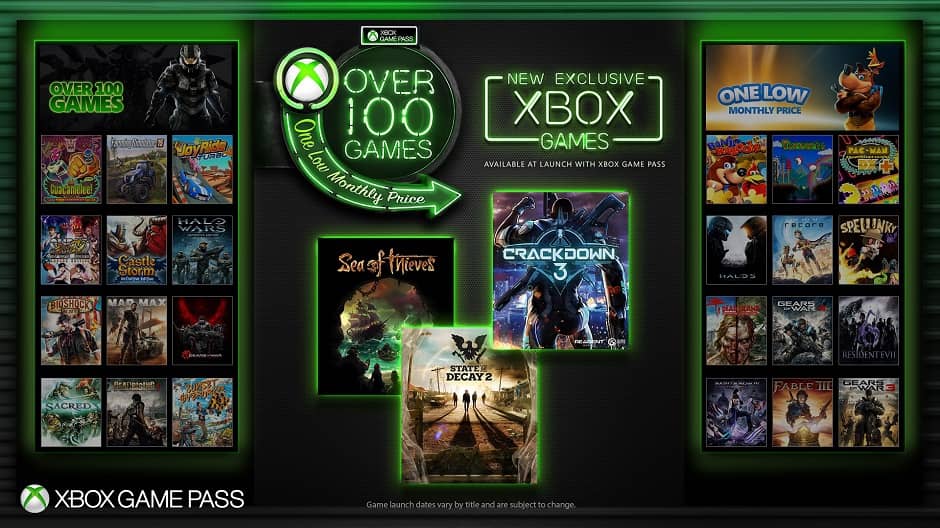 You've bought a shiny new game console, set it up, and you're ready to play. All you need now are games. Depending on what mood you're in, you might want to play games from different genres. These genres can vary, from first person shooters, racing games, Role Playing Games, MMO's and others. At an average cost of $59.99 per game (for new releases), it may take some time to build up a library of games to appease your gaming appetite.
There are low cost alternatives to help build your library: buying used games, borrowing games from your friends, or waiting for games to go on sale. Microsoft has recently created another low cost alternative, the Xbox Game Pass. The Xbox Game Pass is a subscription service that grants you access to (at this point) over 100 games. For $9.99 per month, you gain access to Xbox One, Xbox 360, and original Xbox games.
These games are downloadable to your hard drive, and can be played for as long as you're a subscriber. The Xbox Game Pass includes games from a variety of publishers, such as Microsoft, Capcom, Electronic Arts, Sega, and Ubisoft.
If you haven't played through the entire series of the Gears of War games, you can with the Xbox Game Pass. If you haven't played the excellent Rise Of The Tomb Raider, you can with the Game Pass. Resident Evil, Devil May Cry 4, Metro Last Light, Super Street Fighter IV, and Halo 5 Guardians, are all examples of games included with the Xbox Game Pass.
One of the more exciting features of the Xbox One Game Pass is that all Microsoft exclusive games will be available on the service, day one of their release. This includes their newly released pirate adventure/multiplayer game Sea Of Thieves, and upcoming Microsoft exclusives State of Decay 2 and Crackdown 3.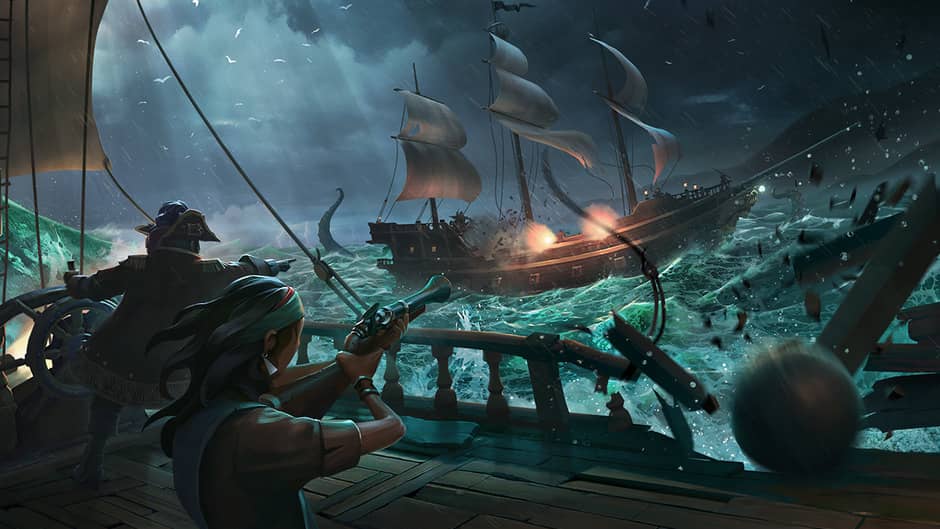 In order to keep the service fresh, games will shuffle in and out of the service on a monthly basis. This does not mean that you lose any games that you have downloaded that leave the service. If you have downloaded a game that has left the service, you can still play it.
However, if you delete the downloaded game, you will be unable to re-download it. You will have to buy the game in the Microsoft Store, purchase a physical disc, or find some other entitlement (Microsoft references a trial as an entitlement) to keep playing. Microsoft stated that there will be ample notification when a game leaves its service.
Microsoft also allows you to purchase games through the Xbox Game Pass service, often at a discount. Games you purchase in this manner are re-downloadable if you need to reclaim hard drive space. You can also purchase game DLC, also at a discount, and will own that DLC regardless if the game leaves the service.
If you want to play Xbox Game Pass games online, such as Sea Of Thieves, you still need an Xbox Live Gold subscription to access multiplayer modes. The Xbox Live Gold Subscription is a separate cost of $59.99 per year. The Xbox Live Gold Subscription can also be purchased in different packages, such as monthly, or every three months. One additional benefit, besides multiplayer, is that The Xbox Live Gold Subscription gives you free games every month.
If a game leaves the service, any Achievements, game saves, user data, and progress all save to the Cloud, so if you were to decide to purchase that game you can pick up right where you left off.
The Xbox Game Pass can be a great deal for certain members. A year of Xbox Game Pass will cost you $120, the price of two new games. With the variety of games on the service, and the monthly rotating library, you will almost always be able to find something new to play.
Microsoft is attempting to innovate in the game space by providing another reason to own an Xbox One. Some of the innovations that they have already implemented are: the ability to play Xbox 360 and Original Xbox games, and 4K/HDR patches for Xbox 360 games. Red Dead Redemption has never looked better now that you can play it in 4K.
As mentioned in a previous article, the Xbox has been losing the console war by a large margin. Through innovations and budget gaming, Microsoft is striving to cater to as wide a spectrum of gamers as possible.  The Xbox Game Pass does this by offering an affordable subscription service with a variety of games. Through this, Microsoft may win a small victory for itself and consumers.
---
Matt Drought lives in Milwaukee. His last article for us was Nintendo Switch for the Holiday Win!.