Birthday Reviews: William Tenn's "The Lemon-Green Spaghetti-Loud Dynamite-Dribble Day"
Birthday Reviews: William Tenn's "The Lemon-Green Spaghetti-Loud Dynamite-Dribble Day"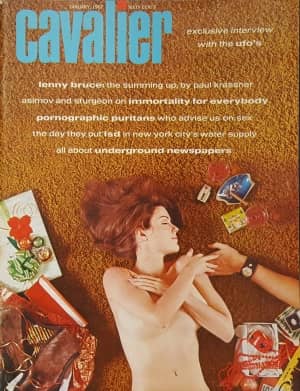 William Tenn was born Philip Klass on May 9, 1920 and died on February 7, 2010. He was named an Author Emeritus by SFWA in 1999.
Tenn received a Nebula nomination in 1966 for the short story "The Masculinist Revolt" and his collection Dancing Naked: The Unexpurgated William Tenn was nominated for a Hugo Award for Best Related Work in 2005. In 2006, he received the Forry Award from the Los Angeles Science Fantasy Society (LASFS). He was one of the Pro Guests of Honor at Noreascon 4, the 62nd World Science Fiction Convention, held in Boston, MA.
"The Lemon-Green Spaghetti-Loud Dynamite-Dribble Day" was originally published as "Did Your Coffee Taste Funny This Morning?" in the January 1967 issue of Cavalier, a men's magazine edited by Robert J. Shea. The same issue carried essays by Isaac Asimov and Theodore Sturgeon. The story gained its current title the following year when Tenn included it in his collection The Square Root of Man. In 1973, it was reprinted in German in Venus—Planet für Männer. Tenn included it, against his better judgement, in the NESFA Press collection Immodest Proposals: The Complete Science Fiction of William Tenn, Volume 1 and selected it for inclusion when Mike Resnick invited him to pick one of his stories for the anthology This Is My Funniest: Leading Science Fiction Writers Present Their Funniest Stories Ever. An audio version was produced for Drabblecast B-Sides #29 in 2013.
Tenn claims that "The Lemon-Green Spaghetti-Loud Dynamite-Dribble Day" "certainly isn't science fiction," however if you consider science fiction as a look at how technology changes lives, it can arguably be considered as such (and if you argue science fiction is what is written by science fiction authors, it definitely is).
The story details a day in Manhattan where Leonard Drucker is awoken by a phone call from his girlfriend asking if he knows what is happening across the city. When he answers groggily, she hangs up after announcing that whatever is happening has happened to him too. In his trek to work, he finds a Manhattan that has gone crazy. Few people are acting normal or caring what is going on around them. Fires and accidents are rampant. Occasionally he sees people who are acting under their own volition, usually taking advantage of the chaotic, surrealist landscape around them.
In conversations with a looter and a dentist who are similarly unaffected by the insanity, Lennie comes to the hypothesis that everyone impacted in the city has drunk tap water and the few unaffected people haven't had water. The dentist adds the idea that if someone had put LSD into the city's water supply it could cause the results that they had both witnessed.
Overall, the story is slight, a puzzle for Leonard to figure out what has happened and why he wasn't affected. It feels like it would have been an excellent story and an adaptation for Rod Serling's The Twilight Zone.
Reprint reviewed in the collection Immodest Proposals: The Complete Science Fiction of William Tenn, Volume 1, by William Tenn, edited by James A. Mann and Mary C. Tabasko, NESFA Press 2001.
---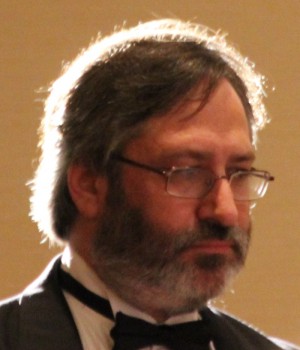 Steven H Silver is a sixteen-time Hugo Award nominee and was the publisher of the Hugo-nominated fanzine Argentus as well as the editor and publisher of ISFiC Press for 8 years. He has also edited books for DAW and NESFA Press. He began publishing short fiction in 2008 and his most recently published story is "Doing Business at Hodputt's Emporium" in Galaxy's Edge. Steven has chaired the first Midwest Construction, Windycon three times, and the SFWA Nebula Conference 5 times, as well as serving as the Event Coordinator for SFWA. He was programming chair for Chicon 2000 and Vice Chair of Chicon 7. He has been the news editor for SF Site since 2002.