Here They Are — The Brand New 1957 Titles from Gnome Press
Here They Are — The Brand New 1957 Titles from Gnome Press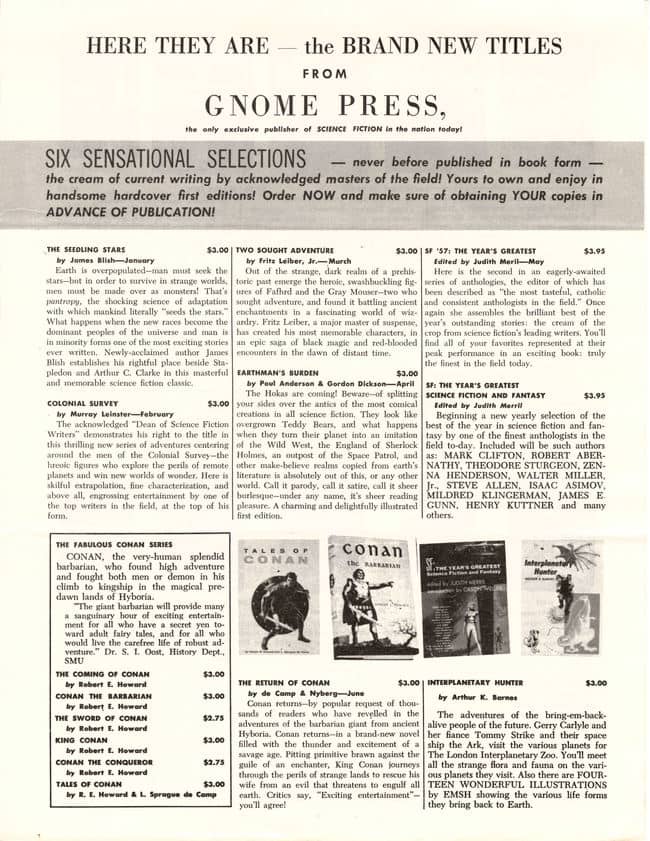 For tonight, I thought I'd post a rare bit of Robert E. Howard Conan ephemera I've been meaning to post for awhile, but hadn't gotten around to yet. This is the front page of the 1957 Gnome Press catalog — the catalog is four pages long, printed on an 11″ x 17″ sheet of paper folded in half (click the image above for a legible version).
Among other books, it advertises "The Fabulous Conan Series," stating
CONAN, the very-human splendid barbarian, who found high adventure and fought both men or demon in his climb to kingship in the magical pre-dawn lands of Hyboria.
And then followed by a quote on the Conan stories from a professor in the History Department at SMU.
Inside was a one-sided sheet offering their Christmas Discount Offer, 10 books for $12, which I'll post below. I'd gladly pay that!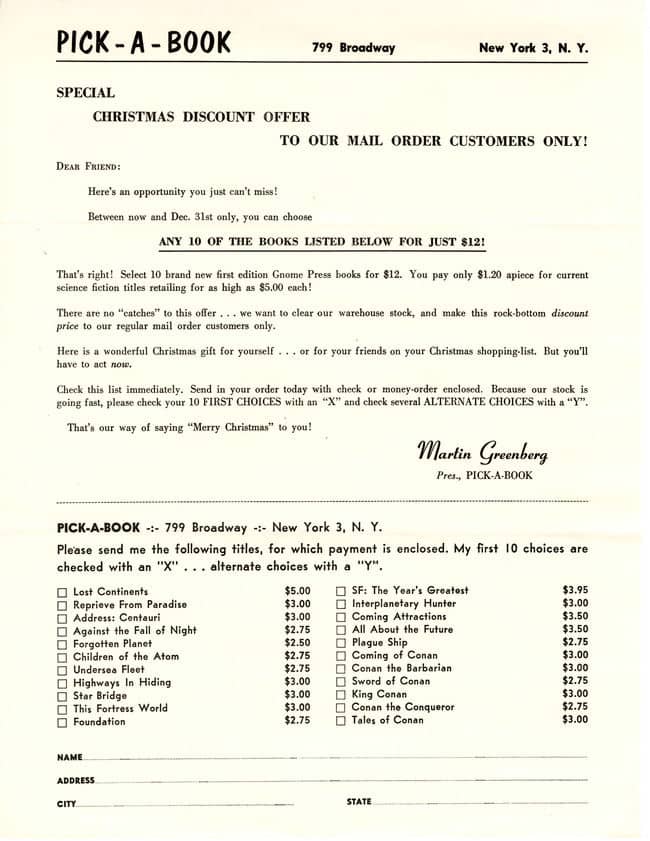 ---
Doug's last post for us was Time to Revise Your Lin Carter Bibliography.