Goth Chick News: New (Horror) Treasures – Lincoln in the Bardo by George Saunders
Goth Chick News: New (Horror) Treasures – Lincoln in the Bardo by George Saunders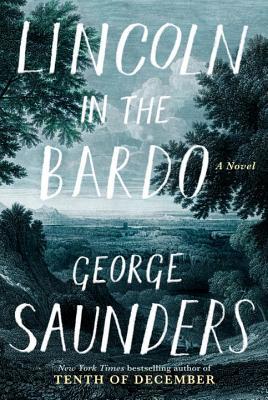 I sincerely appreciate when an author or screenwriter discovers folklore, a legend or a historical occurrence that is not well-known in the general public, and spins it into a new tale.   Though here at GCN we have explored ad nauseum, the disappointments caused by the Hollywood recycling machine, this is different.   Instead of telling us the same story with flashier CGI, this approach involves taking a piece of human experience or understanding which has been overlooked by pop culture, and introducing it to a modern-day audience.
Such is the creative approach to the long-awaited first novel from author George Saunders; Lincoln in the Bardo.
As outlined in The Tibetan Book of the Dead, bardo means 'transition' or 'hanging in between' and is a period of time between life and death (think something akin to purgatory).   And Lincoln is in it – though it's more like two different Lincolns and two different bardos…
February 1862. The Civil War is less than one year old. The fighting has begun in earnest, and the nation has begun to realize it is in for a long, bloody struggle. Meanwhile, President Lincoln's beloved eleven-year-old son, Willie, lies upstairs in the White House, gravely ill. In a matter of days, despite predictions of a recovery, Willie dies and is laid to rest in a Georgetown cemetery. "My poor boy, he was too good for this earth," the president says at the time. "God has called him home." Newspapers report that a grief-stricken Lincoln returns, alone, to the crypt several times to hold his boy's body.

From that seed of historical truth, George Saunders spins an unforgettable story of familial love and loss that breaks free of its realistic, historical framework into a supernatural realm both hilarious and terrifying. Willie Lincoln finds himself in a strange purgatory where ghosts mingle, gripe, commiserate, quarrel, and enact bizarre acts of penance. Within this transitional state — called, in the Tibetan tradition, the bardo — a monumental struggle erupts over young Willie's soul.
The novel takes place in one night in the cemetery, and the story is narrated by dozens of voices: old and young, men, women, and children, white and black, slave and free who exist in the bardo with Willie Lincoln, and who may or may not understand they are dead.   It is through their voices that Saunders creates a fascinating (and chilling) version of the after-life not unlike Dante's Inferno.
George Saunders is the author of nine books, including the collection Tenth of December, which was a finalist for the National Book Award, and won the inaugural Folio Prize (for the best work of fiction in English) and the Story Prize (best short story collection). Lincoln in the Bardo is his first novel.
Random House calls Lincoln in the Bardo "a moving and original father-son story with an unforgettable cast of supporting characters, living and dead, historical and invented."
It is available in all formats on February 14 th.