Retrofitting, And When It Doesn't Work
Retrofitting, And When It Doesn't Work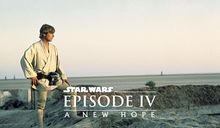 I don't know if I've mentioned it before, but I'm married to a builder. Over the years I've observed (judging by the level of bitching) that it's easier to start from scratch than it is to retrofit. Still, there's a way to do it well, and a way to screw it up.
I think that's true of writing as well. I've already talked about sequels, and how genre writers in particular have to be careful to remember the details of the worlds they've created previously. However, when an author who's twenty years into a series gets the colour of someone's eyes wrong, or forgets that they've once said their protagonist was an only child, you have to figure that's an honest mistake, and cut the writer some slack.
But what about conscious, deliberate changes? I'm not talking about reboots, or spin offs. They have their own problems. And I'm not talking about the changes that naturally occur when you're adapting one media to another. No, I'm talking about sequels where the writer/creator seems to think that no one will remember what's already been established. You know, where the writer/creator says "Oh yeah, I know I said she was an only child, but now I need her to have a brother, so she does."
Yes, I'm talking to you, George Lucas.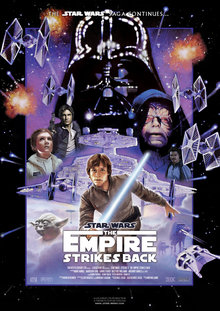 To be fair, one of the toughest tasks a writer – or screenwriter – has to face is being asked to write a follow-up to a book or movie when they think they've told the whole story, and aren't prepared to be asked for more. I don't know if that was true of Star Wars: A New Hope, maybe someone can tell me.
Taking an example from the Fantasy and SF novel, we have Roger Zelazny's follow ups to Nine Princes in Amber. I don't think there would be much dispute that the later books don't hold up to the original, but.as far as I can remember (it's been a while) Zelazny never had to cover up, or explain away, or pretend something didn't happen in order to get the next part of the story out. In the way that, say, George Lucas has done more than once.
I'm sure we all have our own favourite teeth-grinding examples, but here are mine:
Darth Vader is Luke's father. As a plot point per se, it's great. On the principle that the worst possible thing for your character is the thing that should happen next, I can understand the impulse to do this. But it should have been mastered. In doing this, Obi Wan is made into a liar by omission, a prevaricator, a manipulator, and what does that say about the Jedi?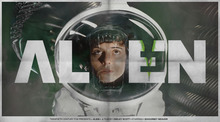 And speaking of the Force, there's that whole Midi-chorian issue, that's been covered by plenty of people before me, so I don't have to go into detail here.
This kind of sloppy back-peddling is disrespectful of your own work, and of your audience. If nothing else, it serves as a warning to the rest of us to have a good overall grip on the ideas that form the background of our worlds so that we can cut down on contradictory silliness.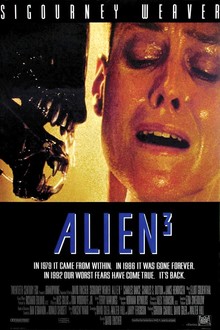 And lest you think Lucas is only guilty party here, let me have a quick look at the Alien franchise, specifically the first three movies. Ridley Scott is solely responsible for the first one, and a finer SF-horror film would be difficult to find. James Cameron built on the premise of the first movie to create an action adventure film that was respectful of the ideas, concepts and characterizations of the original. Sure, there's a totally different tone, but he kept the complex imaginary world intact. David Fincher, on the other hand, along with a crowd of screenwriters, jettisoned 90% of what the first and second film established (including dumping characters sloppily) to make a sexist, clichéd prison film, where the prison actually wasn't needed. Think about it, the conflict between Ripley and the Alien could have happened anywhere.
And on a final note, Rogue One is a much better prequel to the Star Wars films than anything else we have available.
---
Violette Malan is the author of the Dhulyn and Parno series of sword and sorcery adventures (now available in omnibus editions), as well as the Mirror Lands series of primary world fantasies. As VM Escalada, she writes the upcoming Faraman Prophecy series. Find her on Facebook and follow her on Twitter @VioletteMalan.