The Top 50 Black Gate Posts in July
The Top 50 Black Gate Posts in July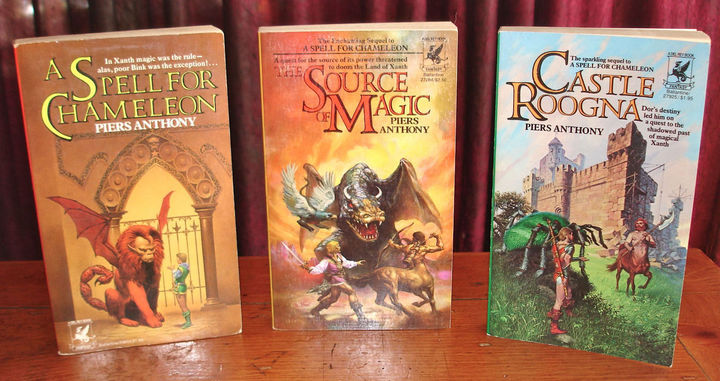 Black Gate had 1.26 million page views last month, very nearly a record. Much of that bump in traffic was due to a series of very popular posts. Derek Kunsken has long been one of our most popular bloggers — his interview with Christopher Golden was our third most popular article in October, and last month his piece on Rebirth: DC's corrective reboot was #5. But he thoroughly dominated the charts in July, claiming both the #2 slot, with his look back at Marvel's Star-Lord, and the top spot, with his examination of the soaked-in misogyny of Piers Anthony's famed Xanth series. Remember to leave room for the rest of us, Derek!
Bob Byrne was #3 on the list, with the second half of his two-part history of Necromancer and Frog God Games. Nick Ozment had our second most popular comic article in July, claiming the fourth spot on the list with his retrospective of Kurt Busiek's Astro City. Rounding out the Top Five was our look at Chaosium's classic Runequest campaign Borderlands.
Also in the Top Ten were Adrian Simmons' belated review of Hudson Hawk, M Harold Page's review of The Trojan War: A New History, some comments on James Wallace Harris' popular post "Who Still Reads 1950s Science Fiction?", Bob Byrne's examination of a century of John D. MacDonald, and our look at the 2016 David Gemmell Award Nominees.
The complete list of Top Articles for July follows. Below that, I've also broken out the most popular overall articles, online fiction, and blog categories for the month.
The Top 50 Black Gate posts in July were:
There were plenty of older articles popular last month as well. The 25 most popular blog posts written before July were:
The Top Black Gate Online Fiction features were:
The top categories last month were:
The Top 5o Black Gate blog posts in June are here, and you can see all 101 posts we made in the month of July here.