The Hugo Nominations, 2016; or, Sigh …
The Hugo Nominations, 2016; or, Sigh …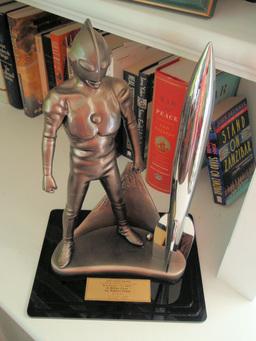 I wasn't sure I should bother writing this this year, as I'm not sure I have anything new or interesting to say that hasn't been said, but I feel like getting some thoughts off my chest. This isn't, I should add, my detailed analysis with voting thoughts … that will come later, after I've read the stories.
As most of you know by now, the Hugo Nominations for 2016 were dominated to an even greater degree than last year by the Rabid Puppies slate, organized by Theodore Beale ("Vox Day"). The Sad Puppies also put forth a recommendation list ("Not a Slate™"), and indeed they seem to have done so in good faith – openly gathered a set of recommendations from readers, and using that set put together a list of the most-recommended items in each category, a list longer than the nomination ballot. I don't see anything whatsoever wrong with this. That said, their direct influence on the final ballot seems to have been minimal – which is, or should be, just fine: so was Locus' influence, so was mine, etc.
The Rapid Puppies slate took over 75% of the ballot, and apparently the percentage would have been higher except that some nominees withdrew. There are very interesting analyses at Greg Hullender's Rocket Stack Rank and Brandon Kempner's Chaos Horizons. Using slightly different statistical models, they came up with estimates of 200 or so to 300 or more Rabid voters. (Vox Day claimed 750 adherents.) It seems likely that the Rabid nominators were much more disciplined in sticking to slate voting this year.
A cursory glance at the fiction entries on the ballot shows that there are some worthwhile, Rabid-supported, entries on it. In Best Novel, for instance, the two Rabid choice, Neal Stephenson's Seveneves and Jim Butcher's The Cinder Spires: The Aeronaut's Windlass seem pretty reasonable. Likewise in Best Novella, all four of the Rabid entries are at least decent.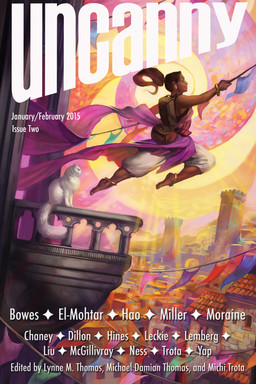 The novelette case is less clear. I imagine the Stephen King story is fine – I haven't read it, but, hey, it's Stephen King. And "Folding Beijing," by Hao Jingfang (from the Jan/Feb 2015 Uncanny) is very good – it was on my nomination ballot. The non-Rabid choice, Brooke Bolander's "And You Shall Know Her by the Trail of Dead" is also very good.
The other two entries seem less likely to be good, though I have not yet read them, and I may be wrong. (They were published in There Will Be War, Vol. X, published by Vox Day's Castalia House but a continuation of a well-established anthology series with a respected editor, Jerry Pournelle.)
The short story category is a different animal. There is one more story from There Will Be War. There is a self-published story (since withdrawn). There is an obvious troll entry, Space Raptor Butt Invasion, by Chuck Tingle (an Amazon single, so again self-published*). There is a vile and quite unfunny "parody" of Rachel Swirsky's "If You Were a Dinosaur, My Love," published as a blog entry. And there is a short-short from Nature's long-running series of short-shorts – "Asymmetrical Warfare" by S. R. Algernon. I've read it – it's publishable but rather trivial, not by the longest stretch of the imagination a Hugo-worthy story.
So we see Vox Day's strategy in these categories. In the more prominent and longer categories (Novel and Novella), he chose some good stories that might well have been nominated anyway. These have been called "human shields" by some. In the shorter categories he chose a mix of stories he published, and troll entries, and one or two other entries that he may well have enjoyed, or that may align with his political or aesthetic views.
And he proved (in these categories and in the non-fiction categories) that putting together a slate and persuading a lot of people to vote with him in a disciplined fashion – certainly NOT choosing only stories they liked (as the presence of the troll entries shows) one can complete distort a ballot. Well, we knew that! It doesn't seem anything to be proud of.
The shame, of course, is the various deserving nominees that were knocked off. Even in the categories with respectable entries, we can't be sure if they'd have been nominated without Rabid Support. I suspect in Best Novel that Stephenson had a good chance. In Best Novella, Alastair Reynolds and Lois McMaster Bujold might have made it (though, for what's it's worth, they weren't on my ballot (nor was Binti, which I found disappointing despite its broad support (and Nebula nomination)).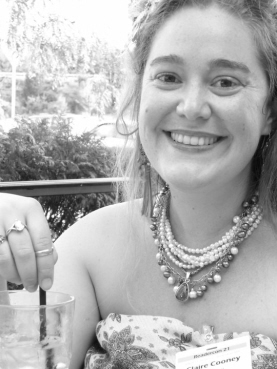 Indeed, this category was notable for two really brilliant stories in the major magazines, Greg Egan's "The Four Thousand, the Eight Hundred" and Carter Scholz' "Gypsy," which are each among the very best hard SF stories I've read in some time. (Not to mention C. S. E. Cooney's lovely pair of fantasies, "The Two Paupers" and the Nebula-nominated "The Bone Swans of Amandale" – though admittedly Cooney is less well known than Egan (and probably Scholz too) and the stories were not published as prominently, so their chance at a Hugo nod was probably not that great.) There were numerous fine choices in Novelette and Short Story as well (my list can be seen here).
It's hard on those nominees who were (often unwillingly) listed on Vox Day's slate, as well. For one thing, many of them, as noted, might have made the cut anyway, and now they don't know if they "earned" their slot fair and square or not.
In addition, the taint of Day's recommendation may prevent them from winning if enough voters reject the Rabid entries outright. (In Novella, for example, I think both "Penric's Demon" and "Slow Bullets" are quite a bit better than Binti, but I will predict right now that Binti will win. And it might have anyway – lots of people like it a lot more than I do – but we'll never know what would have happened in a "typical" vote.)
This struck particularly close to home for those of us associated with Black Gate. Of course Black Gate was nominated as Best Fanzine last year, due to Rabid Puppies support, and John O'Neill quite rightly withdrew its nomination. This year we again were (unwillingly) on the Rabid slate, and again John has decided to withdraw.
We discussed what to do – though the choice was always John's – and there was a definite split. Many of us – myself included – at first inclined to the notion that perhaps we should stay on the ballot. I had four reasons for this: 1) I am certain that Black Gate got a good amount of support from non-Rabid nominators (but we have no way, for now, of knowing how much); 2) I thought perhaps the point had been made last year; 3) I felt that withdrawing was ceding even more influence to Vox Day, and also was to an extent disenfranchising the non-Rabid nominators; and 4) I really do think Black Gate is a worthy choice.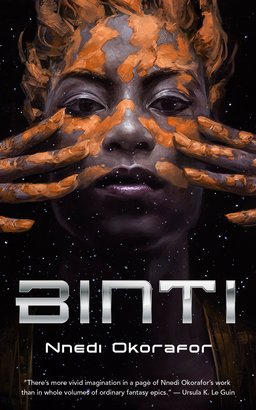 But John made two very strong arguments in favor of withdrawing, arguments that now have swayed me so that I believe his decision is correct. First, and most important, by withdrawing it is guaranteed that there will be an entry on the Final Ballot not chosen by Vox Day. Second, in John's estimation, it is likely that Black Gate wouldn't have won anyway. I don't think that's nearly as important – but it's probably true. (Alas, the very possible win for whoever replaces Black Gate will be somewhat tainted as well if it's perceived that it won as a default choice.)
So, what's a voter to do?
Well, that's not for me to say. Last year I suggested that people read the stories, and vote for anything that seemed Hugo-worthy. Most voters didn't do that, instead voting No Award above any of the slate choices (except in Dramatic Presentation). That wasn't my choice (though certainly a number of very weak stories were behind No Award on my ballot), but I can understand the sentiment, and I can't dispute it.
With an overall stronger ballot this year, and with a point having been made last year, I do rather hope that more voters vote on merit (which will still most certainly have some stories finish below No Award). But people may choose to hold the line on any slate nominee. I think to an extent that's playing into Day's hands, granting him, again, more power than he deserves (low bar, I know). But people can choose to do what they want.
I don't know what the future holds. There's a good chance that the E Pluribus Hugo proposal for a reformed nomination process will be adopted for 2017. That will weaken the effect of slates, but by no means eliminate it. (Greg Hullender's analysis suggests that in some categories the Rabid Puppies would still have taken three places on the final ballot with EPH.) There is another proposal, called 4/6 (nominators can only list four stories, and the top 6 make the final ballot), which is a variant of an idea I proposed last year (5/10, basically). That would probably lead to a slate having 4 entries in many cases, and possibly more if they tried hard enough. (5/10 would probably lead to, in many categories, 5 slate entries and 5 others.)
As an alternative, I am intrigued by Kevin Standlee's proposal, for a three-stage process (nomination as now, but leading to a list of up to 15 potential stories, then an up-down vote on whether a story was worthy, by current Worldcon members only, then the final ballot as now). The better solution would be for Vox Day to abandon his childish games, but that seems unlikely in the near future at least.
I do promise to read the short fiction entries at least, and hopefully the novels too, and to give my report on each story, sometime in the next few months.
(*Note that self-published stories can be just fine. It's just not the way to bet, especially for shorter stories, which have a broader array of potential market slots.)
---
Rich Horton's last article for us was a Retro-Review of the February 1972 issue of Analog. See all of his BG reviews here.