SF Signal Goes Dark
SF Signal Goes Dark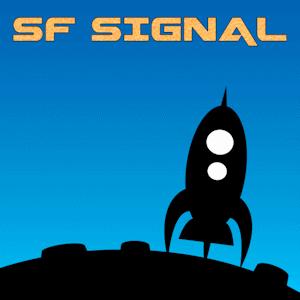 When I declined our 2016 Hugo Award nomination last week, I wrote:
A great many publications I deeply respect were completely swept aside by the Rabid Puppy ballot, including John DeNardo's SF Signal… By giving up our very slim chance at winning, we can give another deserving publication a shot. That seems like a fair exchange to me.
SF Signal has been one of my favorite sites for years. So you can imagine my distress when I read John DeNardo's last post yesterday, announcing the long-running site was shutting down.
When we started SF Signal in 2003, it was because we loved speculative fiction. Having a blog allowed us to share that love with other fans. We never dreamed it would have grown like it has… It's been quite a ride.

But all good things come to an end.

It was a very hard decision to make, but we have decided to close down SF Signal. The reason is boringly simple: time. As the blog has grown, so has its demands for our attention. That is time we would rather spend with our families. We considered scaling back posts, but it felt like SF Signal would only be a shadow of its former self. So yes, it feels sudden, but a "cold turkey" exit seems like the right thing to do.
The site has been a fabulous resource for SF and fantasy fans for 13 years, and will be very much missed. John and his staff are looking for a good place to archive the site after the first week of June. If you have any suggestion, let them know.