The Winds of Winter Won't Arrive Before Season Six
The Winds of Winter Won't Arrive Before Season Six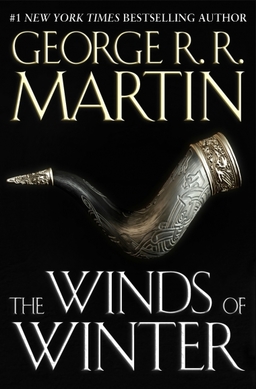 Late yesterday, George R.R. Martin confirmed that the sixth volume of his epic fantasy series A Song of Ice and Fire will not be published before the new season of Game of Thrones debuts on HBO. The Winds of Winter was scheduled to arrive in March, before GoT debuts in mid-April, and Martin's publisher Bantam reportedly had ramped up to fast-track the book for publication, as long as Martin delivered the manuscript by December 31. On his blog yesterday, Martin confirmed he'd blown the deadline, and that the official publication date is now up in the air.
Here it is, the first of January. The book is not done, not delivered. No words can change that. I tried, I promise you. I failed… I worked on the book a couple of days ago, revising a Theon chapter and adding some new material, and I will writing on it again tomorrow. But no, I can't tell you when it will be done, or when it will be published. Best guess, based on our previous conversations, is that Bantam (and presumably my British publisher as well) can have the hardcover out within three months of delivery, if their schedules permit. But when delivery will be, I can't say. I am not going to set another deadline for myself to trip over. The deadlines just stress me out…

I never thought the series could possibly catch up with the books, but it has. The show moved faster than I anticipated and I moved more slowly. There were other factors too, but that was the main one. Given where we are, inevitably, there will be certain plot twists and reveals in season six of Game of Thrones that have not yet happened in the books. For years my readers have been ahead of the viewers. This year, for some things, the reverse will be true. How you want to handle that… hey, that's up to you.
While Martin has been notoriously slow with the last books in the series (it's now been almost five years since the release of the fifth volume, A Dance With Dragons; that book appeared six years after A Feast for Crows), he's worked hard to keep fans updated. And earlier this year, he released excerpts from Winds as a gift to fans. Just two books remain in the series, The Winds of Winter and A Dream of Spring; Martin has indicated that both will be massive (1,500 manuscript pages each).