George R.R. Martin Offers a New Excerpt from The Winds of Winter
George R.R. Martin Offers a New Excerpt from The Winds of Winter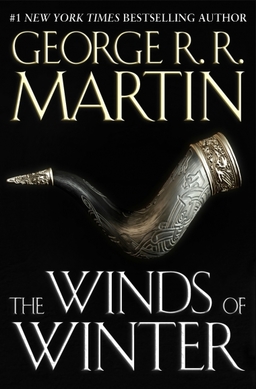 Back in January we reported that The Winds of Winter, the sixth book in George R.R. Martin's epic Song of Ice and Fire series, will not arrive this year, as some readers had hoped.
But to soothe the pain a little, Martin has been releasing small bits from the novel at his website. This morning he offered up a brand new chapter, featuring the return of a character who's been absent for a long time. Here's a small sample.
Alayne loved it here. She felt alive again, for the first since her father… since Lord Eddard Stark had died.

She closed the window, gathered up the fallen papers, and stacked them on the table. One was a list of the competitors. Four-and-sixty knights had been invited to vie for places amongst Lord Robert Arryn's new Brotherhood of Winged Knights, and four­ and-sixty knights had come to tilt for the right to wear falcon's wings upon their warhelms and guard their lord.

The competitors came from all over the Vale, from the mountain valleys and the coast, from Gulltown and the Bloody Gate, even the Three Sisters. Though a few were promised, only three were wed; the eight victors would be expected to spend the next three years at Lord Robert's side, as his own personal guard (Alayne had suggested seven, like the Kingsguard, but Sweetrobin had insisted that he must have more knights than King Tommen), so older men with wives and children had not been invited.

And they came, Alayne thought proudly. They all came.
Read the complete chapter here, and the lengthy summary of everything we know about the novel so far over at Tor.com.