George R.R. Martin's The Winds of Winter Will Not Appear in 2015
George R.R. Martin's The Winds of Winter Will Not Appear in 2015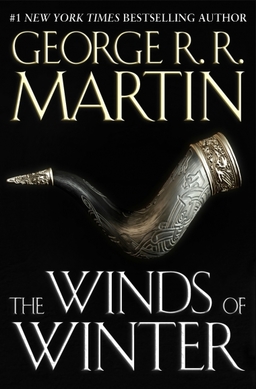 Hopes that the sixth book in George R.R. Martin's epic Song of Ice and Fire would arrive this year were dashed earlier this month, when Martin's UK publisher Jane Johnson tweeted that the book was not on the 2015 schedule.
There was a flurry of speculation about the imminent release of The Winds of Winter late last year, triggered by a Twitter countdown from his publisher, but Martin put the rumors to rest on his blog, saying:
I don't play games with news about the books. I know how many people are waiting, how long they have been waiting, how anxious they are. I am still working on Winds. When it's done, I will announce it here.
It's been almost four years since the release of the fifth volume, A Dance With Dragons; that book appeared six years after A Feast for Crows.
Given that two volumes remain in the series, The Winds of Winter and A Dream of Spring, and that Martin has said that he expects both to be big (1,500 manuscript pages each), fans are understandably nervous that the series may never be completed. More than a few recall the unexpected death of Robert Jordan, who left his 14-volume Wheel of Time series incomplete at the time of his death in 2007.
Altogether, it took Martin 11 years to produce the two most recent books. Martin is currently 66 years old; if he stays true to form, we can reasonably expect him to complete the series in 2022, at the age of 73. Jordan died at age 58.
For those who can't wait, Martin offered an excerpt from The Winds of Winter on his blog two years ago; check it out here.