C.C. Finlay Appointed Editor of The Magazine of Fantasy & Science Fiction
C.C. Finlay Appointed Editor of The Magazine of Fantasy & Science Fiction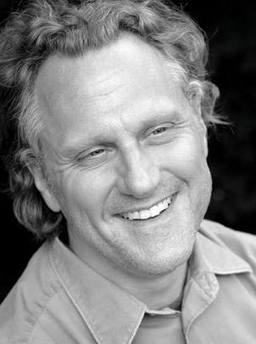 C.C. Finlay has been named the editor of The Magazine of Fantasy & Science Fiction. He replaces Gordon van Gelder, who has been editor since 1997. C.C. Finlay was the guest editor of the July/August 2014 issue, which was well received, and had been expected to edit two additional issues in 2015. Several reviewers noted that he brought a high percentage of new names to the magazine.
He is the author of the Traitor to the Crown fantasy trilogy, published by Del Rey in 2009. Under the name Charles Coleman Finlay he has published some highly regarded short fiction, including the Hugo and Nebula Award nominees "The Political Prisoner" and "The Political Officer." We published his story "The Nursemaid's Suitor" in Black Gate 8. In 2003 he was a finalist for the John W. Campbell Award for Best New Writer. He addresses the announcement on his blog:
As some of you may have guessed, my guest editing gigs at F&SF were a job audition. I guess I did okay…. Officially, I take over with the March/April issue this year… March/April is at the printers so that means I'm already working on May/June. I started reading submissions for the magazine on January 1. Originally, it was going to be just for a guest editor spot in September/October, but now it is for all future issues of the magazine. So that worked out well…

Current editor Gordon Van Gelder has an inventory of stories for the magazine. After the March/April issue, these will be mixed in with the stories that I select. It will probably take a few issues to make the transition, but it won't be sudden. Readers will still see many of the familiar writers they love. And I expect there to be new voices as well.
Gordon Van Gelder will remain publisher. We covered the January/February issue of F&SF here.