The Royal Armory of Vienna
The Royal Armory of Vienna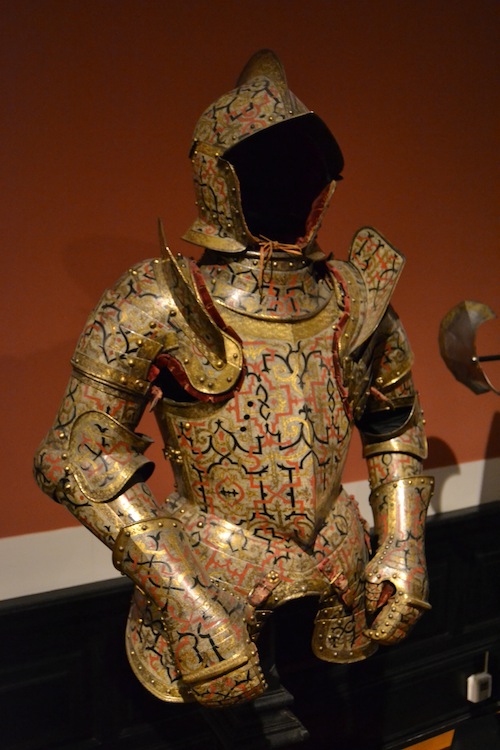 Last week we looked at the Royal Armory of Madrid, founded by the Hapsburgs in the 16th century. Another of the great Hapsburg armories of Europe is the one in Vienna. Part of the Kunsthistorisches Museum and housed in the Neue Burg palace, it is one of the most impressive collections of royal arms and armor anywhere.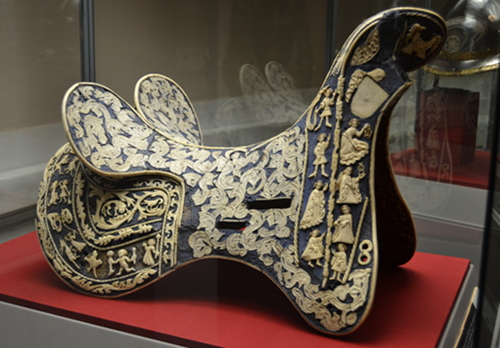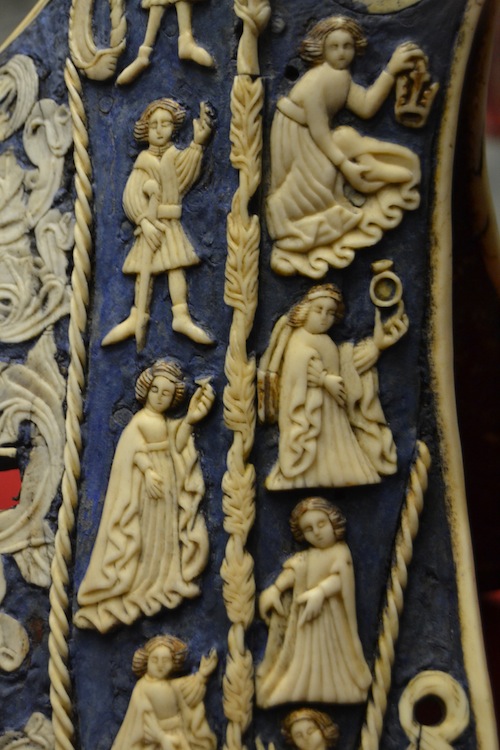 Like the Madrid collection, the Vienna collection was founded in the 16th century. Over the years it has incorporated several other collections, including the important armory of Innsbruck castle. There are some 5,000 pieces here, including many one-of-a-kind royal gifts and rare items such as padded helms worn under metal helmets and padded horse armor for jousting.
Few of the suits of armor would have ever seen battle. Instead they are parade or jousting pieces, where the aristocracy showed off their best armor and weapons.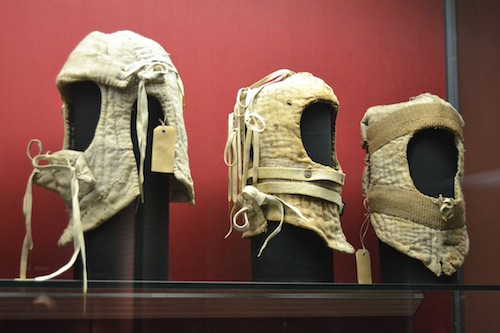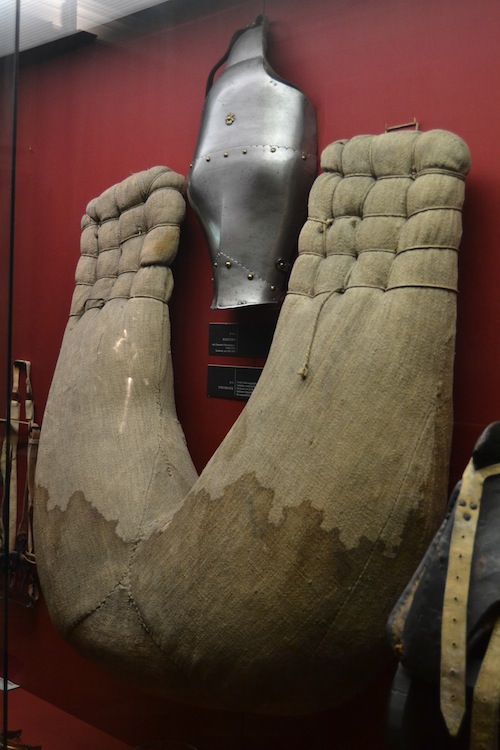 The armor and weapons are all artistically lit to bring out their beauty, and there is extensive signage explaining each piece's history. While the signs are only in German, I was able to puzzle out an interesting fact–the bullet dents that you often see in Renaissance armor are not from battle, but rather test dents to show that the armor was bulletproof. So while these elegant suits of armor were mostly for show, they would have been practical in the field.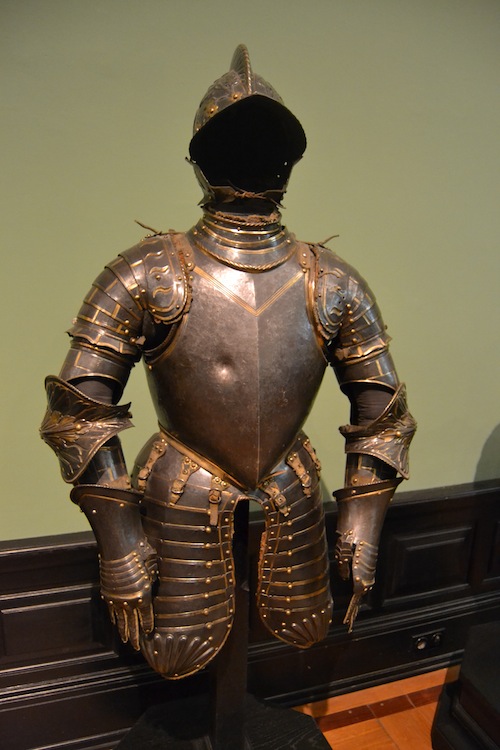 If you're planning a trip to Austria (or even if you're not) you might want to check out my posts on the Medieval art treasures of the Kunsthistorisches Museum and the Church and Treasury of the Teutonic Order.
Next week we'll look at more of the rare items found in the Hapsburg armories.
All photos copyright Sean McLachlan.
Sean McLachlan is a freelance travel and history writer. He is the author of the historical fantasy novel A Fine Likeness, set in Civil War Missouri, and several other titles. His most recent novel, Trench Raiders, takes place in the opening weeks of World War One. His historical fantasy novella The Quintessence of Absence, was published by Black Gate. Find out more about him on his blog and Amazon author's page.