The Royal Armory of Madrid
The Royal Armory of Madrid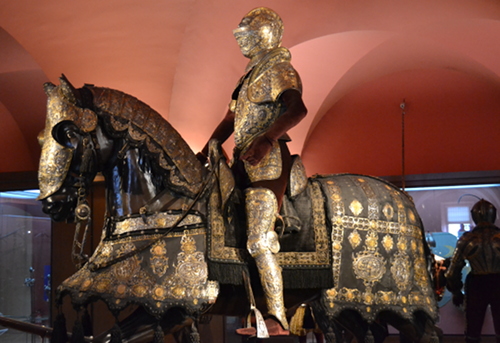 Europe is rich in collections of early arms and armor. Most major cities and many smaller towns have their local armories. Generally these collections span a broad range of time, but La Real Armería, the Royal Armory, in the Royal Palace in Madrid, is unusual in that most of the collection dates to the lives of Charles V (1500-1558) and Philip II (1527-1598). This makes it perhaps the best collection of high quality sixteenth-century arms and armor in the world.
These were not practical suits of armor and weapons used in battle. Instead they were parade and presentation pieces. Some were probably never worn. Elaborate decoration, often with Classical themes, were created with gold inlay. The steel was often blued, a process that requires heating the metal to 300° C, polishing it, and then reheating it again. This expensive treatment gave the steel a distinctive blue color.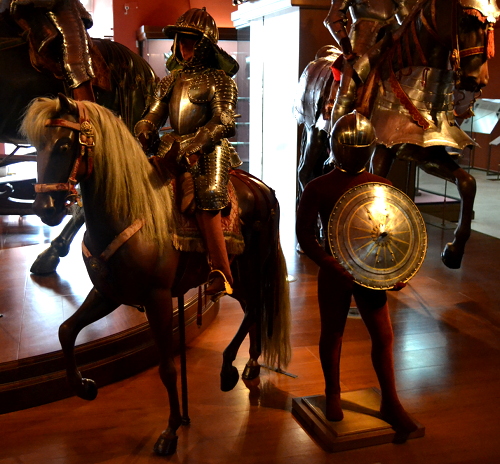 The museum is one of the best collections of Hapsburg armor in Europe. The other main collection is in Vienna, which we will look at next week. The Madrid collection has some other artifacts as well, such as samurai armor given as gifts from Japan, Turkish flags captured at Lepanto, and early guns.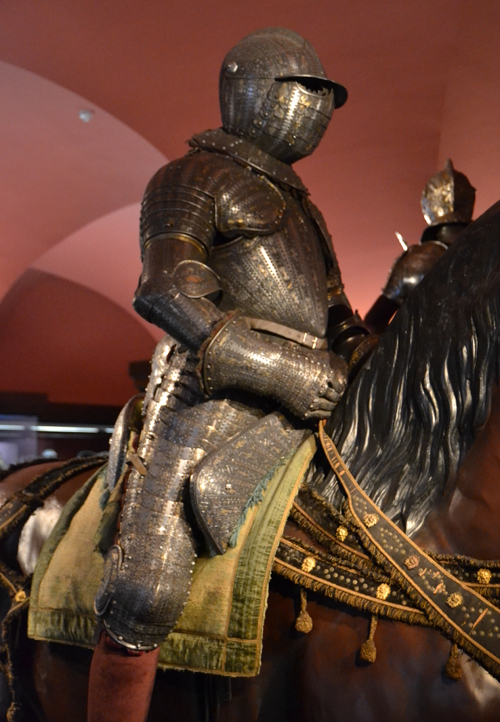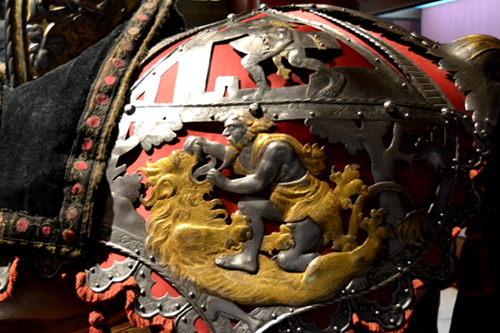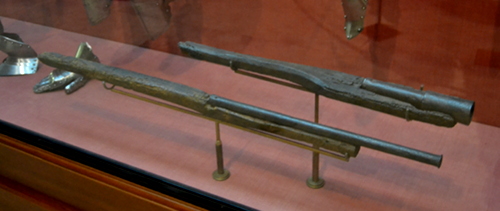 All photos copyright Sean McLachlan unless otherwise noted.
Sean McLachlan is a freelance travel and history writer. He is the author of the historical fantasy novel A Fine Likeness, set in Civil War Missouri, and several other titles. His most recent novel, Trench Raiders, takes place in the opening weeks of World War One. His historical fantasy novella The Quintessence of Absence, was published by Black Gate. Find out more about him on his blog and Amazon author's page.