September 2015 Lightspeed Magazine Now on Sale
September 2015 Lightspeed Magazine Now on Sale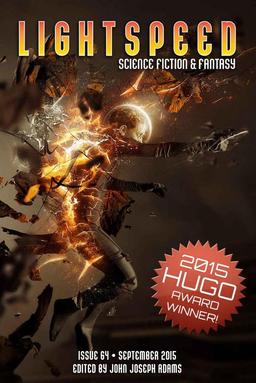 Sheesh. Sometimes it feels I spend most of my day writing about John Joseph Adams. How does one guy manage it all? In the past few weeks alone, I've covered his new Hugo Award, the latest issues of his magazines Lightspeed and Nightmare. his new book Loosed upon the World: The Saga Anthology of Climate Fiction, and his (second) amazingly successful Kickstarter campaign.
And that's only the stuff I have time to cover. That's not even including his many other projects, like the upcoming Best American Science Fiction and Fantasy 2015, his just-released anthology Press Start to Play, and lord knows what else. Seriously. I survey everything this guy does, and then I need to have a bit of a lie down.
We're very fortunate to have him, even if he is tough to keep up with. The field would be much poorer without John Joseph Adams. If you're interested in sampling a little of his editorial genius, but don't have the time or the money for one of his many fine anthologies, then check out his award-winning magazines: Lightspeed and Nightmare.
This month Lightspeed has original fantasy from Sean McMullen and Heather Lindsley, and fantasy reprints by Maurice Broaddus and Theodora Goss, and original SF by Caroline M. Yoachim and Megan Arkenberg, plus SF reprints by Daniel H. Wilson and Carrie Vaughn. All that plus their usual author spotlights, an interview with Ken Liu, and book and movie reviews. eBook readers get a bonus novella by Eliot Fintushel, and two novel excerpts.
Here's the complete fiction contents of the September issue.
Fantasy
"The Iron Hut" by Maurice Broaddus (from Sword and Mythos, 2014)
"The Ninth Seduction" by Sean McMullen
"Estella Saves the Village" by Theodora Goss (from Queen Victoria's Book of Spells, 2013; available Sept. 15)
"Werewolf Loves Mermaid" by Heather Lindsley (available Sept. 22)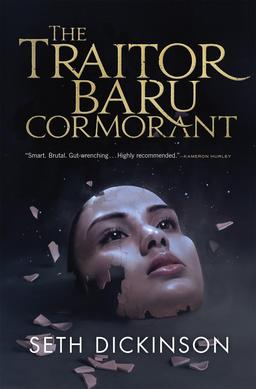 Science Fiction
"Seven Wonders of a Once and Future World" by Caroline M. Yoachim
"God Mode" by Daniel H. Wilson (from Press Start to Play, 2015)
"All in a Hot and Copper Sky" by Megan Arkenberg (available Sept. 15)
"Harry and Marlowe Meet the Founder of the Aetherian Revolution" by Carrie Vaughn (from The Mad Scientist's Guide to World Domination, February 2013; available Sept. 22)
Readers of the eBook version also get a reprint of the novella "Milo and Sylvie," by Eliot Fintushel (from the March 2000 issue of Asimov's Science Fiction), plus a pair of novel excerpts: Rae Carson's Walk on Earth a Stranger and The Traitor Baru Cormorant by Seth Dickinson.
Read the complete September  issue here.
The cover artist this issue is Craig Shields (click the image for a bigger version.)
Lightspeed is edited by John Joseph Adams. Most of the content is available free online; individual issues are available in multiple digital formats for $3.99. 6-month subscriptions are just $17.94 ($6 off the cover price), or $35.88 for 12 months ($12 off the cover price). Purchase copies and sample free content at the website.
We last covered Lightspeed with Issue 63, August 2015.
Check out Lightspeed's sister magazine Nightmare, also edited by John Joseph Adams.
Our September Fantasy Magazine Rack is here, and all of our recent magazine coverage here.