Sequel to To Kill a Mockingbird to be Published After 55 Years
Sequel to To Kill a Mockingbird to be Published After 55 Years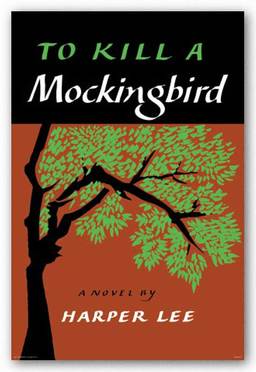 This is the kind of story you want to fact check several times to make sure it's not a hoax. But it appears to be legitimate.
AP is reporting that a long-lost novel by Harper Lee, written in the 1950s and believed lost, has been rediscovered and will be published in a 2-million print run by Harper (the publisher, not the writer) on July 14. It is a loose sequel to her Pulitzer Prize-winning To Kill a Mockingbird, one of the most popular novels in the English language. The 88-year old author released a statement through her publisher today:
In the mid-1950s, I completed a novel called Go Set a Watchman… It features the character known as Scout as an adult woman, and I thought it a pretty decent effort. My editor, who was taken by the flashbacks to Scout's childhood, persuaded me to write a novel (what became To Kill a Mockingbird) from the point of view of the young Scout.

I was a first-time writer, so I did as I was told. I hadn't realized it (the original book) had survived, so was surprised and delighted when my dear friend and lawyer Tonja Carter discovered it. After much thought and hesitation, I shared it with a handful of people I trust and was pleased to hear that they considered it worthy of publication. I am humbled and amazed that this will now be published after all these years.
Go Set a Watchman is 304 pages, and will be published as it was written over 50 years ago. It will be Lee's second novel, and her first new release since To Kill a Mockingbird.
Read the complete AP article here.