The 1939 Retro Hugo Award Winners Announced
The 1939 Retro Hugo Award Winners Announced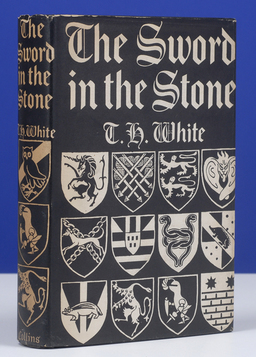 Back in April, we told you about the nominees for the 1939 Retro Hugo Awards, for the best science fiction and fantasy first published 75 years ago.
The Hugos were first awarded at the 11th World Science Fiction Convention in 1953. The 1939 Retro Hugo Awards celebrate the finest work published in 1938, which fans would have voted on at the very first Worldcon in New York in 1939 (if the Hugos had existed in 1939).
The Retro Hugos were awarded at Luncon 3, the The 72nd World Science Fiction Convention, held from Thursday, August 14th through Sunday, August 17th, in London, England. The 2014 (non-Retro) Hugos will be awarded tomorrow in a ceremony just before the close of the convention.
The Retro Hugo awards were presented by Mary Robinette Kowal and Rob Shearman.
Without further ado, here are the winners:
Best Novel:
The Sword in the Stone by T. H. White (Collins)
Best Novella:
"Who Goes There?" by Don A Stuart [John W. Campbell] (Astounding Science-Fiction, August 1938)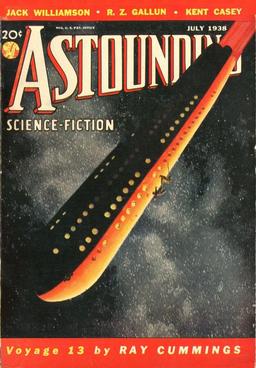 Best Novelette:
"Rule 18" by Clifford D. Simak (Astounding Science-Fiction, July 1938)
Best Short Story:
"How We Went to Mars" by Arthur C. Clarke (Amateur Science Stories, March 1938)
Best Dramatic Presentation (Short Form):
The War of the Worlds by H. G. Wells. Written by Howard Koch & Anne Froelick, directed by Orson Welles (The Mercury Theater on the Air, CBS)
Best Editor – Short Form:
John W. Campbell
Best Professional Artist:
Virgil Finlay
Best Fanzine:
Imagination! edited by Forrest J Ackerman, Morojo, and T. Bruce Yerke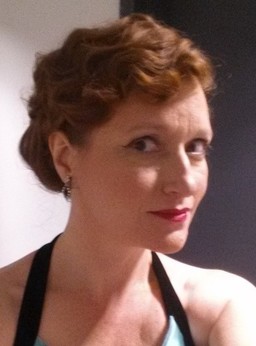 Best Fan Writer:
Ray Bradbury
The ceremony was broadcast live via Ustream.
Mary Anne Mohanraj reports from the scene:
Mary Robinette Kowal was co-hosting a very amusing show, interrupted by periodic radio broadcasts re: a Martian invasion. It was followed by a swing dance…
Read the complete results here, and check back tomorrow for the results of the 2014 Hugo Award vote!