Forgotten Pulp Villains: Hanoi Shan and Professor Colonna
Forgotten Pulp Villains: Hanoi Shan and Professor Colonna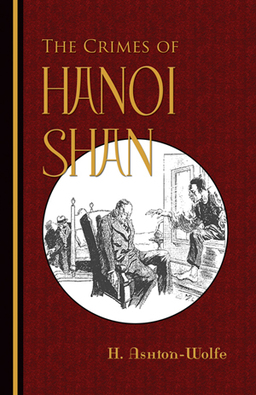 For twenty years now, George Vanderburgh's Battered Silicon Dispatch Box has been publishing quality hardcover and trade paperback reprints of titles one might never otherwise discover. Their books rarely appear on Amazon or eBay, so the devoted bibliophile who ventures to www.batteredbox.com is among the few to find such treasures.
Initially focusing on Sherlockian pastiches and scholarly efforts as well as reprinting long unavailable titles from Arkham House and Mycroft & Moran, BSDB has broadened their catalog to include other more obscure treasures.
Their two most recent titles are The Crimes of Hanoi Shan by H. Ashton-Wolfe and The Last of the Borgias by Fred M. White. Both books were edited by acclaimed pulp historian Rick Lai whose own works were spotlighted in last week's column.
Hanoi Shan first came to my attention roughly 15 years ago when I stumbled across Win Scott Eckert's Chronology of Fu Manchu online. There I found references to two early Fu Manchu appearances prior to Rohmer's first novel that were written by someone called H. Ashton-Wolfe. The library proved of no assistance in tracking these stories down and the only antique booksellers who listed Ashton-Wolfe's works wanted a small fortune for them. I was at a loss as to why Fu Manchu was known as Hanoi Shan, but the key seemed to be held in a fabled publication called The Rohmer Review which I had first found cited in a survey of Rohmer's work by Will Murray.
There was also reference to some esoteric works by Philip Jose Farmer that I had actually seen alongside used Edgar Rice Burroughs titles at a local bookstore which had subsequently burned down. This Wold Newton business seemed to be the key to much of the fiction I was enamored of, but the trouble was I couldn't get very far without Farmer's works to unravel the mystery.
The internet changed all of that. There was a plethora of information making its way online and, most importantly, booksellers from around the globe were now accessible provided one had an internet connection. In short order, I had read Farmer's speculation on Fu Manchu's origins and eventually got hold of The Rohmer Review where John Harwood first suggested a connection existed between the two characters. Hanoi Shan was a real-life Chinese crime lord operating in Paris at the turn of the last century. H. Ashton-Wolfe had been a criminologist with the Surete before chronicling his own amazing cases. The scholarly efforts of Harwood and Farmer indicated there were two short stories concerning Hanoi Shan, but the book containing them was still out of reach of my bank account.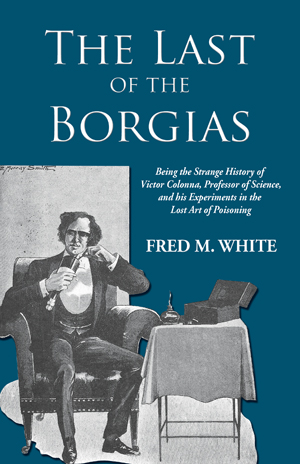 Rick Lai began delving deeper into the Hanoi Shan matter and eventually uncovered an additional five stories about the character that had been published in magazines, but were never collected in book form. Lai also discovered that H. Ashton-Wolfe's colorful background (he later claimed to be a spy during the First World War) was entirely fabricated. The man was a fraud who was sought by more than one country for various acts of deception that went far beyond writing stories of his imaginary exploits. Hanoi Shan, long thought to be the obscure real life inspiration for Fu Manchu, was nothing more than an imitation of Rohmer's famous character being passed off as the genuine article on unsuspecting editors and readers.
Thanks to George Vanderburgh and Rick Lai's efforts, the complete Crimes of Hanoi Shan are now in print with Lai's highly informative essay, The Crimes of H. Ashton-Wolfe. The book features vintage illustrations and photographs as well as a detailed Ashton-Wolfe bibliography prepared by Lai. Now that these rare stories are in print once more and the truth has been uncovered, the question remains, how do the stories hold up as fiction? The answer is surprisingly well since they not only seek to slavishly imitate Rohmer, but also Rohmer's principal inspiration, Sir Arthur Conan Doyle.
Inevitably, the knowledge that the stories were marketed as fact and not fiction taints one's enjoyment, but it is rather fitting that after nearly a century, all of Ashton-Wolfe's Hanoi Shan stories have been collected in a volume that discredits him as the self-aggrandizing fraud whose desire to bolster his own reputation only paints him as a pathetic charlatan.
Hanoi Shan is a truly grotesque Yellow Peril figure. His tragic background likely influenced the back-story for the Warner Oland series of Fu Manchu movies for Paramount (1929 – 1931) and his horrific appearance likely influenced Leo O'Mealia's 1930s newspaper strip rendition of Rohmer's infamous criminal mastermind. Historically, Hanoi Shan's importance is assured. Whether enough people discover the truth to correct the misinformation remains to be seen.
The Last of the Borgias, the other volume unearthed by Lai for BSDB is even more obscure. I had never heard of Fred M. White or his Professor Colonna stories. White may be forgotten today, but his work was truly ahead of its time in creating a villainous protagonist whose victims are an unsympathetic lot that the reader can't help think deserve their fates. Colonna has inherited Lucretia Borgia's poisons and puts this knowledge to good use in his Machiavellian schemes. The tales herald from the late 19th Century and the collection reproduces the many pieces of impressive original artwork from Pearson's Magazine that deliberately recall Sidney Paget's Sherlock Holmes illustrations for The Strand. This is a true unsung gem and someone somewhere will put the not-so-good Professor to good use in new stories as this forerunner for Dexter and Hannibal deserves. Kudos to George Vanderburgh's dedication and Rick Lai's scholarship in bringing these treasures back to the surface. Check out the Battered Box website noted above and be amazed at all of the lost classics of the pulps that are just waiting to be rediscovered.
---
William Patrick Maynard was authorized to continue Sax Rohmer's Fu Manchu thrillers beginning with The Terror of Fu Manchu (2009; Black Coat Press) and The Destiny of Fu Manchu (2012; Black Coat Press). The Triumph of Fu Manchu is scheduled for publication in April 2014.