Forgotten Pulp Villains: Hanoi Shan and Professor Colonna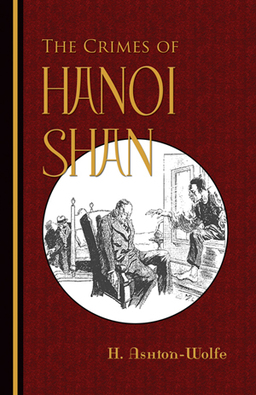 For twenty years now, George Vanderburgh's Battered Silicon Dispatch Box has been publishing quality hardcover and trade paperback reprints of titles one might never otherwise discover. Their books rarely appear on Amazon or eBay, so the devoted bibliophile who ventures to www.batteredbox.com is among the few to find such treasures.
Initially focusing on Sherlockian pastiches and scholarly efforts as well as reprinting long unavailable titles from Arkham House and Mycroft & Moran, BSDB has broadened their catalog to include other more obscure treasures.
Their two most recent titles are The Crimes of Hanoi Shan by H. Ashton-Wolfe and The Last of the Borgias by Fred M. White. Both books were edited by acclaimed pulp historian Rick Lai whose own works were spotlighted in last week's column.
Hanoi Shan first came to my attention roughly 15 years ago when I stumbled across Win Scott Eckert's Chronology of Fu Manchu online. There I found references to two early Fu Manchu appearances prior to Rohmer's first novel that were written by someone called H. Ashton-Wolfe. The library proved of no assistance in tracking these stories down and the only antique booksellers who listed Ashton-Wolfe's works wanted a small fortune for them. I was at a loss as to why Fu Manchu was known as Hanoi Shan, but the key seemed to be held in a fabled publication called The Rohmer Review which I had first found cited in a survey of Rohmer's work by Will Murray.
There was also reference to some esoteric works by Philip Jose Farmer that I had actually seen alongside used Edgar Rice Burroughs titles at a local bookstore which had subsequently burned down. This Wold Newton business seemed to be the key to much of the fiction I was enamored of, but the trouble was I couldn't get very far without Farmer's works to unravel the mystery.