"You Keep Using This Word… "
"You Keep Using This Word… "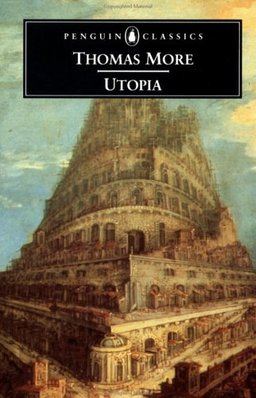 Did you know that in the 18th century, "conscious" meant "guilty"? People have always played fast and loose with terminology and definitions, and we're all bothered by the ones that bother us, and not by the ones that don't.
For example, there's been a bit of an outcry lately over the changing definition of the word "literally." While I understand – and sympathise – the fact is that new definitions don't replace old ones, and that English is a language that's been evolving forever. What's more important, it seems to me, is that we decide which definitions we're using at any given time, and we make sure that all other parties to the discussion are using the same ones.
So much for the definitions of words. What about when the word itself is the definition?
I always thought I knew what "Urban Fantasy" meant. You know, a novel set in a city, with an element of fantasy added in. Usually, but not always, a modern, our-world city*. A novel where the story couldn't be set in any place other than a city, using the tropes, paradigms and conventions of fantasy. That's what makes it a fantasy novel, just as the necessary setting makes it an urban fantasy.
Then I was invited to be on a panel where we were to discuss whether it was possible for urban fantasies to have male protagonists. I was confused. I wasn't aware that to a great many people "urban fantasy" is coming to mean "paranormal romance." Which is, you know, a romance novel with an element of the paranormal added in. Using the tropes, paradigms and conventions of the romance novel. Which is what makes it a romance novel.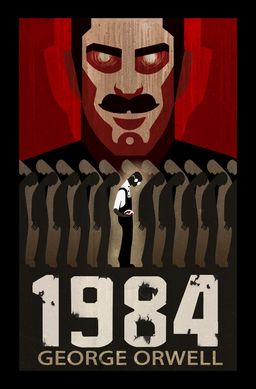 Which brings me to the word "dystopia," which has really been bugging me lately.
First, just to have some fun, did you know that originally utopia meant "no place" and dystopia meant "bad place"? It's always tickled my funny bone to think that we've come to accept the word utopia as a synonym for "good place," when its original meaning stressed the idea that it couldn't and didn't exist.
Of course both terms are actually literary forms, not places; they don't exist anywhere but on paper. Utopia was a book written by Sir Thomas More in 1516. It's sort of in the format of what we now call a novel (it wasn't called that then, novel-writing having to wait for Cervantes to invent it), with the apparent conventions of a travel tale, but it is in fact a political satire. A way of saying "look at the world we live in, compared to this other world, doesn't it make you think?" which is the purpose of political satire. That is, to make you think about the world you live in.
There are two classic dystopias that practically every literate person knows, Aldous Huxley's Brave New World, and George Orwell's 1984. There are others, but I think those are the biggies. These are often taught in SF courses, and, in fact, originally formed the backbone of such courses.
This is because of their near-future settings. Orwell and Huxley couldn't use the travel-tale trope (that Swift also used to satiric effect in Gulliver's Travels) because there weren't any strange places left in the world. So they had to travel to a different place  — the future – to make their points.
My point is that these aren't primarily SF novels. They're political satires. Sure, they use some of the devices, tropes etc. of SF, but they use them in the service of the satire, not in the service of the story. Story, as I've said before, is not the primary purpose of satire.
But wait, you say. These books aren't funny, how can they be satires?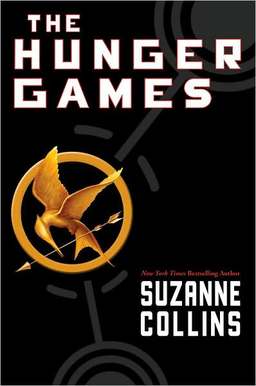 Because there are two kinds, Horacian, and Juvenalian, after the Roman poets who pioneered them. The kind we're familiar with, the kind that makes us laugh, or that gently kids us into broadening our thinking (the kind that More used in Utopia) is Horacian. When a piece of writing says, as Huxley's and Orwell's did,  "Wake up people, look around you, this is a miserable hell-hole with no respite in sight" – that's Juvenalian satire.
So, Hunger Games and Divergent? Not dystopias. Unpleasant places no one wants to live? Absolutely. Political satires where nothing is resolved? Not so much.
So why is the adjective "dystopian" being bandied about with reference to these novels/films? Because the marketing people don't want to say "young adult SF/F with a female protagonist." Dystopia makes it sound so much more, you know, serious.
The day may come when "dystopia" means "a story in which a young woman kicks butt." But it is not this day.
*if it's an historical our-world city, it's generally thought of as an historical fantasy, urban setting notwithstanding. I would argue with that, and I would also suggest that many of the Fafhryd and Grey Mouser stories are urban fantasies as well.
---
Violette Malan is the author of the Dhulyn and Parno series of sword and sorcery adventures, as well as the Mirror Lands series of primary world fantasies. As VM Escalada, she writes the soon-to-be released Halls of Law series. Visit her website www.violettemalan.com