Apple Found Guilty of Ebook Price Fixing
Apple Found Guilty of Ebook Price Fixing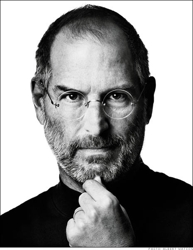 Apple's long-running legal battle to prove that it did not mastermind a conspiracy to price-fix digital books ended yesterday with a guilty verdict.
In April of last year, the US Department of Justice filed suit against Apple and the largest book publishers in the United States: Hachette, HarperCollins, Macmillan, Penguin Group, and Simon & Schuster. All the publishers settled, and only Apple chose to fight the battle in court. Yesterday, U.S. District Court Judge Denise Cote sided with the DOJ, saying that Apple played a "central role" in the conspiracy and that Apple and the publishers conspired to eliminate price competition in the emerging digital books market.
The legal battle and the discovery phase leading up to it, have been very much in the public eye. One of the most fascinating aspects (at least for people like me, whose eyes glaze over at 80-page legal documents) was the publication of behind-the scenes e-mails between Steve Jobs and publishers as they hammered out the details of the scheme. The Atlantic reprinted several of Jobs's e-mails from January 2010, including an exchange with James Murdoch at News Corp, negotiating on behalf of HarperCollins:
Jobs wasn't willing to compromise. He sent this reply to Murdoch the same day, arguing that Amazon's pricing wasn't sustainable and would train people to think that ebooks were cheap. Jobs also reminded Murdoch of Apple's vast reach–"over 120 million customers with credit cards on file." You need us more than we need you, he seemed to be saying.
Hatred of Amazon's discounted ebook pricing strategy seemed to be the engine of the entire conspiracy and Judge Cote made specific mention of it in her ruling:
Before Apple even met with the first Publisher Defendant in mid-December 2009, it knew that the "Big Six" of United States publishing… wanted to raise e-book prices, in particular above the $9.99 prevailing price charge by Amazon for many e-book versions of New York Times bestselling books and other newly released hardcover books. Apple also knew that Publisher Defendants were already acting collectively to place pressure on Amazon to abandon its pricing strategy… The Publishers conveyed to Apple their abhorrence of Amazon's pricing, and Apple assured the Publishers it was willing to work with them to raise those prices.
Apple contends that it has done nothing wrong, and plans to appeal the verdict.