Goth Chick News: The Woman In Black is Coming for You… Again (and Again)
Goth Chick News: The Woman In Black is Coming for You… Again (and Again)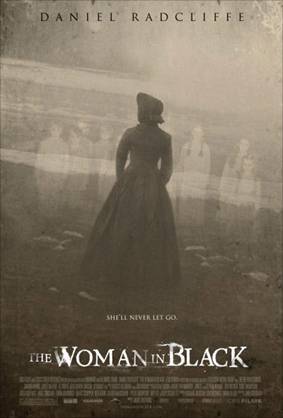 Apparently The Woman in Black truly is a supernatural, immortal being.
When we first told you about it, the seriously creepy novel by Susan Hill was a long-running play in London's West End, a made-for-TV movie in the UK, and barely a rumor from Hammer Films about a theatrical remake starring Daniel Radcliffe (Harry Potter); which turned out to be true after all.
Thankfully that bit about it potentially being shot in 3D never materialized…
At least not yet.
Hammer Films, which grossed $112 million globally on a $17 million investment has already made the no-brainer announcement that it's moving forward with a sequel and perhaps more.
The Woman in Black: Angels of Death is currently in development with Jon Crocker once again writing the script based on a story by Susan Hill.
But don't look for this one at your local bookseller, at least until after the movie is released sometime in 2014. Ms. Hill got busy on the follow up at the behest of Hammer Films.
The first film saw Radcliffe as lawyer Arthur Kipps who travels to Eel Marsh House on an assignment, only to discover the house belonging to his client is haunted by the ghost of a woman who is determined to find someone and something she lost.
The Woman in Black: Angels of Death will take place during World War II, forty years after the events in the original. Daniel Radcliffe will likely not be involved though there have been some recent rumblings that a cameo isn't out of the question for continuity reasons.
Hammer Films CEO Simon Oakes commented:
We are proud and honored to be working with Susan again on The Woman in Black: Angels of Death, a wonderful new tale every bit as atmospheric and terrifying as its predecessor.

(The new film will be) completely different, with a different story and cast, so Daniel acting as a link between the films may be integral in keeping fans of the original on board. We won't deny the possibility at this stage.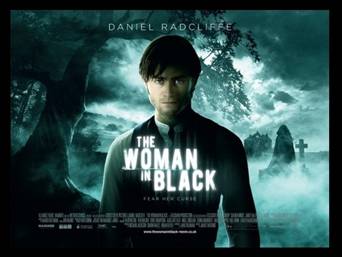 The haunted Eel Marsh House, where the action of the first movie was set, is seized by the government and converted into a military mental hospital during World War II. The sudden arrival of disturbed soldiers to the house has awoken its darkest inhabitant.
This time the protagonist is a woman named Eve, a beautiful young nurse sent to the house to care for the patients, who soon realizes she must save them from more than their own demons. Despite Eve's efforts to stop her, one by one they fall victim to the Woman in Black.
Cue the sinister music…
Last month Simon Oakes attended a special screening of The Woman in Black just ahead of the film's UK DVD and Blue-ray release. Afterwards Oakes dropped the following on fans…
With a bit of luck, The Woman in Black is sort of like a brand… we won't count our chickens, but absolutely. Plans are afoot.
Many in the media have taken that to mean the story concept may have a continuing life that will carry through several more films.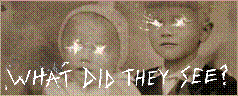 The movie was solid if not spectacular (though my opinion is skewed by the awesomeness of the stage play) and likely performed as well as it did financially due to all the Harry Potter fans going through withdrawal.
The story line of the sequel seems to have potential as well, but whether or not TWiB has franchise potential is very much yet to be seen.
Did you see Dan Rad in TWiB and if so, what did you think of it and the idea of a continuing story? Post a comment or drop a line to sue@blackgate.com.