The Joys and Pitfalls of Writing a Series
The Joys and Pitfalls of Writing a Series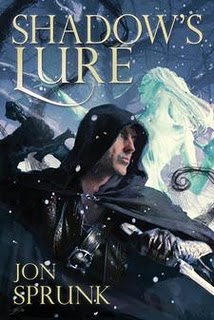 When my agent first told me that he had secured a three-book deal with Pyr Books, I was ecstatic. Three books! What a brilliant stroke of luck.
But then reality set in. Wait a tick. You mean I actually have to write all those books on a deadline?
And the publisher wants outlines for the second and third books right away? Gulp.
Eventually I recovered and dove in with gusto. What was the big deal, right? Writing a series is just like writing three separate books in order, isn't it?
Well, yes and no. The biggest problem I ran into was maintaining a continuous theme throughout the series while giving each book its own separate identity.
Writing a novel, any novel, is a difficult task. Getting all your ideas down and having them make sense, AND be entertaining, is a tall order.
You would think a sequel would be easier because you've already introduced the main characters and the setting (if they carry over into the next book), but I found it more difficult because I had to devise a story that fit those specific characters. I couldn't go too far off the deep end for fear of alienating those who had enjoyed the first book.
For some reason, writing the third book (Shadow's Master, Summer 2012) was a little easier than the second. Perhaps because I knew the characters so intimately, or because the story was going toward what I felt was a natural conclusion.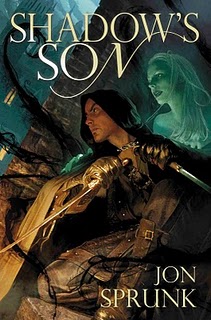 Then I got to the climax and things started to get hairy.
The ending I had been so sure about suddenly felt wrong, as if I'd gone off the tracks somewhere. This made revisions quite a bit more extensive than either of the previous books.
Writing this saga has been a fantastic experience. I've learned a great deal in the process, and I look forward to using those lessons to craft even better (and bloodier) tales in the future.
This excerpt is from my second book, Shadow's Lure (Pyr Books), which was published in June 2011.
Here we have the main character, Caim, an assassin with mysterious shadow powers he only partially understands, being detained and questioned by a band of freedom fighters.
What they don't know (but are about to find out) is that someone else would like a word with Caim . . .
---
Jon Sprunk is the author of the Shadow saga, beginning with Shadow's Son (Pyr Books, 2010). He lives in central Pennsylvania with his family and enjoys many geeky hobbies such as collecting medieval weapons and studying history for the fun of it.