Welcome to Bordertown: Part the Third of a Brobdingnagian Review
Welcome to Bordertown: Part the Third of a Brobdingnagian Review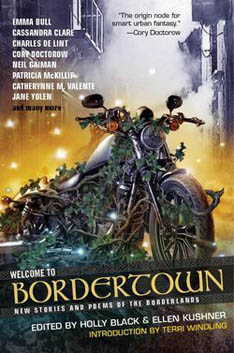 Don't you believe for a nanosecond that the reason I didn't finish up this Welcome to Bordertown blog was because I didn't finish the book. Not for the flicker of a fly's eye!
The trouble is, as soon as I finished it, I had to go and read the other Bordertown books: Will Shetterley's Elsewhere and NeverNever, followed by Emma Bull's Finder. I even started The Essential Bordertown, and it is bliss! Bliss, I tell you! I even had a Long Lankin dream.
Don't know what a Long Lankin is? Boy oh boy. Dark magic, that. Am I gonna tell you all about it? NO! You must read these books for your own sweet selves!
But now that I'm mostly done with my huge Bordertown stack o' goodies and am calming down some, I figured I should probably wrap up this, for lack of a better word, "review," the first two parts of which can be read here and here, for those of you whose patience stretches even unto eternity.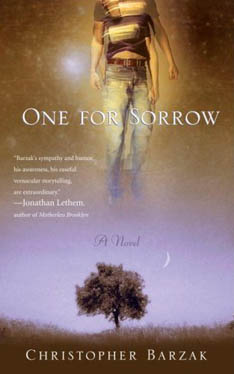 When last I left you, I'd just finished Delia Sherman's poem, "The Wall," and was about to move on to Christopher Barzak's "We Do Not Come in Peace." This one was a bit of a departure from the others, as the protagonist is older than the average Bordertown runaway, having been settled in the city for a few years, and who seems, besides, older than he is, defeated and depressed. This was probably when I started to look at Bordertown and think, "Ah! This city is to teenagers what Narnia is to grade-schoolers."
In a way, it was during the reading of this story I realized that, did I live in this fictional shared world, I would already be too old to find Bordertown. Should I ever need a place to run to, the ways would not open for me, not as I am now, where it might have done ten years ago. Which got me thinking — what's the Bordertown equivalent for troubled adults? Is there a place for us where children and teens cannot yet enter? And if there's a world like that, is there another where the old ones go, where we cannot? It was a stunning thought, and bittersweet: that the city in this book should carve in me a hunger for a city of my own.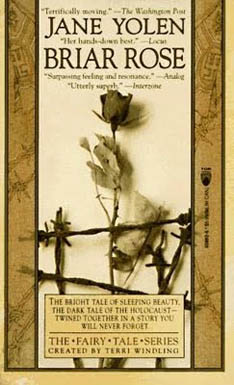 "We Do Not Come In Peace" was followed by another Yolen poem, "A Borderland Jump-Rope Rhyme." I'll give you just a piece of it, because it made me want to SKIP! (It goes to the tune of Miss Mary Mack.)
Sweet Mistress Mab, Mab, Mab

Lies on a slab, slab, slab

Her silver eyes, eyes, eyes

I want to jab, jab, jab

She is not dead, dead, dead

Just dressed in red, red, red

With thirteen rounds, round, rounds

Inside her head, head, head
So delightful! So macabre! And it just gets better.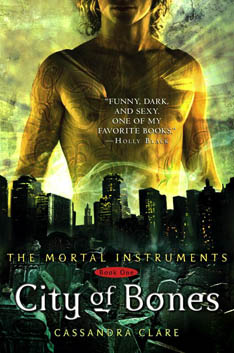 Holly Black and Cassandra Clare collaborated on the following story "The Rowan Gentleman." I really want the credit for what I'm about to say, but unfortunately, it took my danged friend, fellow writer and Bordertown read-along-buddy, Patty Templeton, to point it out.
"The Rowan Gentleman"? Is TOTALLY a Scarlet Pimpernel nod! With a little Robin Hood and Black Fox (from that Danny Kaye movie, The Court Jester) thrown in.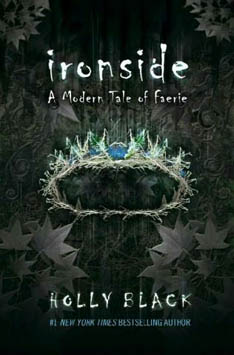 I should have seen it myself: I only own every film version of The Scarlet Pimpernel ever made, plus have read it twice.
Oh, well. That's why you have reading buddies, I suppose. To tweak to the obvious.
To say much more along these lines would be to give away an essential part of the story, but even if the parallels had not existed, I was all too happy to read a story that took place in the Magic Lantern movie theatre where, if the electricity fails (as both magic and technology tend to do at the Border), live actors hop on stage and keep going.
I love reading theatre stories, and I'd been increasingly curious about this Magic Lantern place, as it's often mentioned in passing as part of the Bordertown landscape.
Masks, mysteries, adventure, abduction: this was an awful fun story.
Neil Gaiman's "The Song of the Song" poem does what Neil Gaiman poems generally do.
They put you in that headspace of, "Have I dreamed this before? Did someone once hush me to sleep with these words while I was still cradle-bound? Am I just now remembering it?" and lull you with lolloping rhythms and inside rhymes so as to sideswipe you with slyness and barb you with wisdom once you're too ensorcelled to defend yourself.
…At least, that has been my experience. Completely droolicious.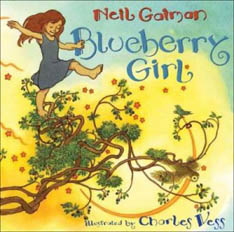 they inspire

but beware, because song

(like desire)

can go wrong…
Gracious, have we come to the last story at last? Wow. It really sneaks up on you, doesn't it?
What can I say of the clincher? Charles de Lint's "A Tangle of Green Men"  was solid. The narrator Joey has just been released from juvie and is looking to keep his head down, his mouth shut and his nose (and liver) clean. While working with his uncle, he meets a family at a fantasy convention called FaerieCon, and thus embarks on a life path he wouldn't even have been able to imagine for himself. That's just the first half of the story.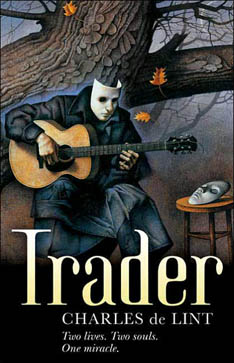 Charles de Lint is one of those authors I first discovered in high school, starting with Jack the Giant Killer. Since then, I have read and reread HEAPS of de Lint. I haven't returned to many of them in several years, but I remember them fondly. (Some of my favorites have been Greenmantle, Svaha, Trader and Forests of the Heart, although none of these have my favorite character, Blue. Well, my favorite character except for Bones.)
De Lint may be one of those authors best encountered first as a young adult, I think. His story "A Tangle of Green Men" — mostly a love story, partly a quest story, with a dram of loss and a double-whammy of redemption — would be a right fine introduction for a n00bie reader to De Lint's particular writerly flavor. A fitting finale to Welcome to Bordertown, and a hopeful one.
There now. Doesn't it all just sound SPIFFY? Place your pre-order today!