Shira Lipkin Blogathon and Auction for Boston Area Rape Crisis Center
Shira Lipkin Blogathon and Auction for Boston Area Rape Crisis Center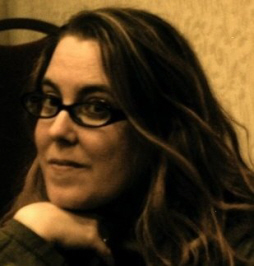 Fantasy author Shira Lipkin, last seen here as the poster child for our Readercon report, is holding a Blogathon on Saturday, July 31, to raise money for the Boston Area Rape Crisis Center.
What's a Blogathon?  We'll let Shira explain it, as she's so much cooler than us:
I'll be posting short fiction and poetry, composed spontaneously, every half hour for 24 hours. That's 49 pieces of story, automatic for the people. I'm also running an auction of wonderful stuff donated by wonderful people; each post will have a link to an auction item, and the story therein will be inspired by said auction item. (Auction will run July 26-August 2.) Yeah. Other people just post "I am so tired" for hours. I do Blogathon backwards and in heels. Because it wasn't hard enough?
Man, that's impressive. I get tired just writing about it.  In fact, I think I'm going to go lie down.
More details are available at Shira's blog, Scheherazade in Blue Jeans. Check it out, and help support a good cause.
Author photo by C.S.E. Cooney.