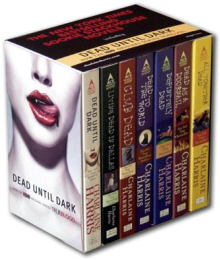 As 2009 comes to an end I find the events of the last twelve months firing past my sub-conscious like the recap sequence before one of those lame "it was all a dream" mini-series endings. 
Unfortunately any list of highlights from 2009, besides proving that reality is far more frightening than fiction, would also be intensely boring.  I'll leave that to CNN and NPR. 
Instead, here are a few random thoughts – on Dacre Stoker's Dracula the Un-Dead,  the Travel Channel's Ghost Adventures show, HBO's True Blood and the new Sookie Stackhouse novel, the upcoming film version of Elizabeth Kostova's The Historian, the return of the Halloween, Costume and Party Show to Chicago, and more.
---