GOTH CHICK NEWS: Hanging Around with Dead People
GOTH CHICK NEWS: Hanging Around with Dead People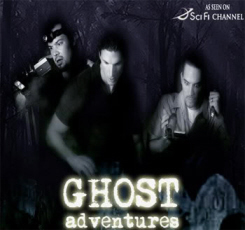 I'll bet you've noticed a rather interesting trend on your cable channels lately. Namely, ghost hunting reality shows.
 
I've counted no less than seven without even trying: The Travel Channel's Ghost Adventures and Most Haunted, The SyFy Networks' Ghost Hunters, Ghost Hunters International, and Ghost Hunters Academy, The Discovery Channel's Paranormal State, and one of my personal favorites, A&E's A Haunting. 
 
Now, I could whip out my psychology degree and tell you that this saturation of fascination with the dead stems from a need to dodge the harsh reality of plunging stock markets and home foreclosures by indulging our primal attraction to the unknown, but that wouldn't be entirely the whole story. 
 
I think it has way more to do with the fact that we're all just closet adrenaline junkies, and at least some of these shows offer a few moments of genuine spine-tingling escapism.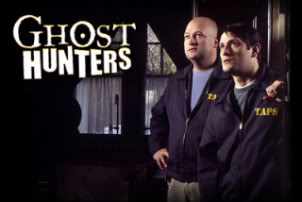 Then again, an equal number are train wrecks of over-acting we just can't look away from.
 
But either way, it's an addiction.  I can say this without compunction, as I've been addicted for years.
 

It was back in 1989 when I first dragged Mr. Goth Chick on his first ghost adventure, sitting up all night in the catacombs under Salisbury Cathedral in the UK with a bunch of students from a group called Cambridge Ghost Investigators.  Then it was on to the French Quarter and an all-night vigil in Le Petit Theatre with the now defunct Paranormal Investigations. And then — our honeymoon (yes, he still wanted to marry me after all this), part of which was spent sitting in the cemetery beside Thornbury Castle for several consecutive evenings, waiting for the resident ghost to make an appearance.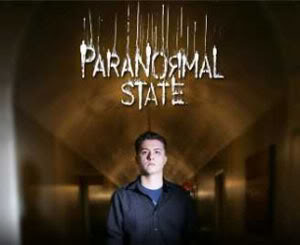 We have followed some of the world's most famous chasers of specters, from Edinburgh, Scotland where we hung out all night in the underground Roman catacombs with Alan Murdie, author of Haunted Edinburgh, to a long weekend sitting in damp basements in Gettysburg, PA, surrounded by really expensive equipment and escorted by Chicago's celebrity ghost hunter, Richard Crow. 
 
But the coup de grace had to have been the weekend at the Magnolia Manor in Bolivar, TN, with a group called Memphis Ghost Hunters who were filming a documentary about the South's most haunted locations.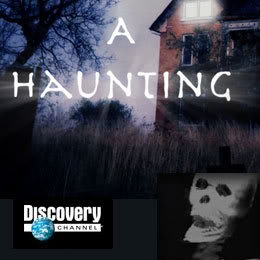 During all this I've become intimately familiar with ghost hunting paraphernalia, and terminology such as, EMF meters, infrared and ambient temperature thermometers, LED motion alarms, EVPs, DVRs and "going night vision."
 
Mr. Goth Chick and I have participated in over twenty of these events in the US and Europe and it was at two in particular that I can report something profoundly creepy happened to me personally. 
 
But before I tell you my story, tell me yours.  Have you ever had a ghostly encounter like the ones currently dominating our cable channels?