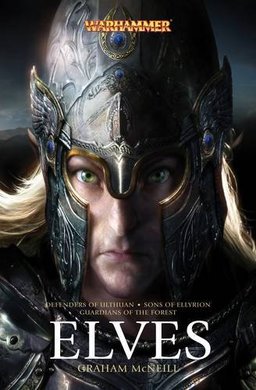 You know, for a genre that should be based entirely around the thing, Fantasy really is lacking in that lovely little commodity everyone calls imagination.
I'm serious; there are three-book series kicking around called Elves, Dwarves, and Orcs respectively. That's pretty much the holy trinity of fantasy clichés right there. And all the book covers I've seen lately feature these grizzled, Batman-ish, waylander types, which is fine, because Batman kicks butt, when he starts cropping up everywhere he just gets annoying, with all his gritty, gravelly-voiced sadness.
Despite the fact that fantasy is a genre in which the writer can do literally anything, put their characters in whatever situation they damn well please, everyone seems way too content with dwarves, dragons, wizards, and elves. We could have quadruple amputees with tentacles for eyes who fight off the slavering hordes of hell by playing rock guitar solos with their earlobes, but nope, we're happy with elves.
My point is that fantasy, and all the genres like it, give writers a medium through which they can explore every facet of the human imagination, test the very limits of what we, as human beings, can envision and relate to, what's within our power to articulate. Fantasy challenges writers to make social commentary and philosophical statements within the most fantastic and diverse circumstances possible. Fantasy has the potential to take its readers to places they could never conceive of, on adventures that transcend comprehension; with this tool, fantasy could become the most beautiful, poetic, and diverse form of escapism we have.
It could be, if we didn't focus so much on the elves, the dwarves, and the dragons, but we do, because we're idiots.
---