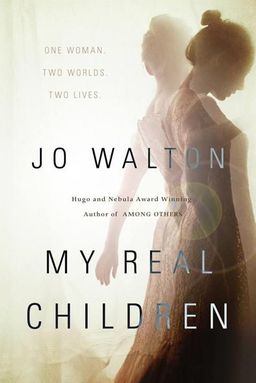 A while ago, I was reminded of Jo Walton's post on the "Suck Fairy."
You should look at the whole post yourself, here, but let me give you a quick recap: when you reread something you once loved, that had a significant impact on you, you sometimes find that it has deteriorated considerably from what you recall.
Don't worry, says Walton, it's not you, it's just that the book has been visited by the Suck Fairy, who has endowed it with… well, you get the idea.
This is an experience we've all had, I'm sure, but being reminded of it started me thinking about why we reread books in the first place, and, if we do, what books do we re-read?
Of course, the Suck Fairy can only affect beloved books which haven't been revisited in some time, though they may have been read and reread often in the past. For example, I read LOTR at least fourteen times between the ages of eleven and twenty-one, but I haven't reread it in its entirety since. I'm not afraid of the Suck Fairy – I've written papers on LOTR, and if that doesn't bring on the Suck Fairy, nothing will – I've just been a bit busy.
No, I'm talking about books you might reread or re-visit maybe only once, maybe twice, as well as those you might regularly reread. I reread the novels of Jane Austen every year or so, for example, and the Sherlock Holmes Canon every two or three years.
---