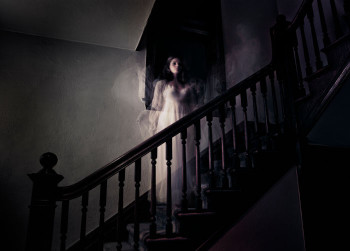 While Black Gate readers may (fairly) view me as a sword-and-sorcery writer, thanks to the Tales Of Gemen the Antiques Dealer, a good many of those who have stumbled across my fiction might (fairly) think of me as a horror writer. Since I never expected to fall into that particular category, I've been doing a good deal of soul-searching as to the value of what I'm up to – the value, as it were, of basing so much of my tale-spinning on the supernatural instead of, for example, "real life."
Dare I take this moment to point out that an entirely different set of readers might quite reasonably think of me as a writer of literary fiction?  Yeah, I wear that hat, too.
This odd combination of multiple caps has led me to the following conclusion: ghosts are a tool in the writer's toolbox, as specific as more established weaponry like setting, length, voice, and theme.
Without further ado, I offer my list of why Things That Go Bump In the Night have worth. I don't expect this to be an exhaustive list, but I trust that I have made a good start. Perhaps you, gentle reader, will be inspired to add to the till?
---