KISS' Hard Luck Woman – It was for Rod Stewart?
KISS' Hard Luck Woman – It was for Rod Stewart?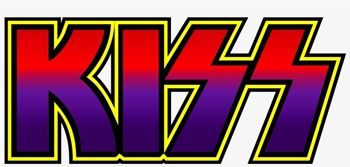 And now, for something completely different. My older sister was a huge KISS fan. She and some friends went out for Halloween dressed as the band one year. So, I heard their music as a little kid, but it wasn't until later I really got into them. I saw them on the Crazy Nights tour. That remains my favorite album by the band, followed by Alive II.
While I like a lot of their songs, I acknowledge, lyrically, their tunes are the equivalent of a horny 14-year old boy. Titles like Love Gun, Bang Bang You, and Ladies Room, are about as deep as they sound. And there are a lot more 'clear' examples; without even getting into lyrics. Rocket Ride isn't exactly an existential examination of interstellar travel…
But it is what it is. They're a great rock and roll band. Paul Stanley grew up on the Motown and Philly soul sounds, and his Soul Station project is a reflection of that. IF you don't much use for him, google him singing the classic, Get Ready, as he emulates Eddie Kendricks' falsetto. This is the music Stanley loves. And it's got those great Motown horns. And listen to an original song he wrote for the album, I, Oh I. It's simply terrific and would have been a smash in 1966.
He was also a big fan of Rod Stewart, and liked songs such as Maggie May, and You Wear it Well. He wanted to write a song for Stewart, and came up with Hard Luck Woman. This explains why it doesn't sound like a typical KISS song. The lyrics bring to mind the nautical classic Brandy, from Looking Glass.
Gene Simmons, and Eddie Kramer (the band's manager) knew a good song when they heard one. Their last single release, Detroit Rock City, failed to even chart. But the flip side – in those 45 days – was Beth. And the power ballad got so much airplay that it hit #7 on the US singles chart. It remains the band's biggest US hit to this day. Drummer Peter Criss' apologetic, plaintive vocals fit the song perfectly.
Hard Luck Woman was another ballad, and the two commercial-minded men wanted to keep the song for Rock and Roll Over, the band's next album. Stanley really did want to offer it to Stewart, but relented, with Criss recording a rather raspy lead vocal. Criss relates that Stanley kept at him to sing it like Stewart would. The drummer did not appreciate the advice and said he told Stanley he'd give him some of what he wanted, but he was gonna sing it like Peter Criss.
"I said, 'Let me do it my way.Let me sing it. You'll get your raspy shi** when you want it, but I've still got to sound like Peter., I'm not Rod Stewart, Paul. I know you wanted him to do it, but I'm not going to mimic him."
It was the first of two singles from the album, reaching #15, making it their fourth-highest charting song of the seventies. The followup, Calling Dr. Love, went to #16. It would mark the peak of their singles chart success (they never had two singles from the same album do as well).
Of course, 1976 was the classic era of KISS, with all four original members, still in makeup. They released two albums that year, with Destroyer eight months ahead of Rock and Roll Over. Both albums reached #11 on the US charts, well ahead of Dressed To Kill's previous best showing of #32.
Hard Luck Woman is not a typical KISS song, and they didn't include it in subsequent live shows, as they did with Beth. I think it's a terrific song. It showed the type of artistic range which Stanley has as a songwriter. I don't think that Peter Criss is much of a singer. I'm not too keen on his KISS solo album (if you don't understand that, each band member did a solo album in 1978, marketed under the KISS banner). But he sang the heck out of Beth and Hard Luck Woman.
Stanley himself sang lead when the band did it for the MTV Unplugged show., as Criss was no longer in the band. And again for an acoustic set as part of their residency in Las Vegas in 2014.
Garth Brooks did a pretty darn good cover for the KISS My Ass tribute album. I'm not too keen on most of that record, but I do like his version. Brooks and KISS teamed up to perform it live on the Jay Leno Show.
And there's a Youtube video of the Las Vegas tribute band, Sin City KISS, backing Rod Stewart on the song.
This is an easy song to listen to repeatedly. And Peter Criss' voice really suits the song well. It's too bad Stanley didn't write a few more that worked for Criss.
I'll probably dig into Music From the Elder some day, which was a concept album, telling a fantasy saga. I'm not crazy about the actual songs, though.
---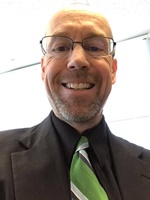 Bob Byrne's 'A (Black) Gat in the Hand' made its Black Gate debut in the summer of 2018 and will be back yet again in 2022.
His 'The Public Life of Sherlock Holmes' column ran every Monday morning at Black Gate from March, 2014 through March, 2017. And he irregularly posts on Rex Stout's gargantuan detective in 'Nero Wolfe's Brownstone.' He is a member of the Praed Street Irregulars, founded www.SolarPons.com (the only website dedicated to the 'Sherlock Holmes of Praed Street') and blogs about Holmes and other mystery matters at Almost Holmes.
He organized Black Gate's award-nominated 'Discovering Robert E. Howard' series, as well as the award-winning 'Hither Came Conan' series.
He has contributed stories to The MX Book of New Sherlock Holmes Stories – Parts III, IV, V, VI and XXI.
He has written introductions for Steeger Books, and appeared in several magazines, including Black Mask, Sherlock Holmes Mystery Magazine, The Strand Magazine, and Sherlock Magane.