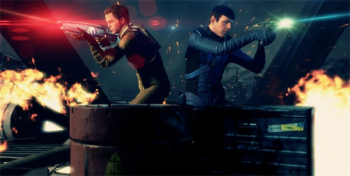 As I write this, April is just around the corner, and now that Hollywood's best and brightest studios no longer know how to calculate the beginning of summer, I smell blockbuster season ripening fast on the vine. Just think, in mere weeks, we can all flock to see Star Trek: Into Darkness, Iron Man 3, Wolverine, Oblivion, Pacific Rim, Elysium, and Man of Steel.
What do nearly all of these movies have in common? I'll tell you, spoiler-free: the fate of the world will hang in the balance.
Which is why I shall be staying home –– again –– for blockbuster season. If I have learned anything in all my forays into drama, it is this: cinema offers no more boring subject, no greater snoozefest, than global peril.
Heresy, I know.
But I'm right. Here's why.
---