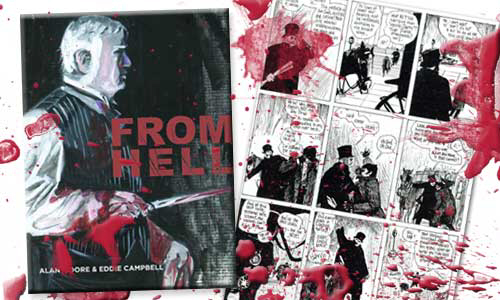 The FX Network is making bank giving us the creeps.
Earlier this week, IMDB reported the network responsible for the nightmare-inducing American Horror Story is developing a TV series based on Alan Moore and Eddie Campbell's critically acclaimed graphic novel From Hell.
From Hell was published in comic form from 1989 to 1996. It totals 572 pages and I own every one, having purchased the entire series in mint condition at a flea market.
Do not underestimate the opportunities at a flea market.
The comic book series depicts a fictional account of the gory Jack the Ripper killings in Whitechapel, London as part of a conspiracy by the Freemasons and the royal family. The series also used some historical facts and actual people involved with the case to create a narrative for the story.
---