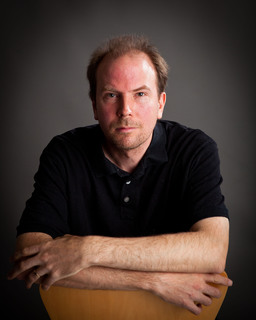 I'd been wanting to talk with the talented Mark Lawrence about his writing process for a long time and the occasion of his release of Prince of Fools (not to mention the wining of a certain prestigious award) seemed like as good a justification as any, and Mark kindly answered all of my questions in detail. I hope you'll find them as interesting as I did.

Howard Andrew Jones: Congratulations on winning the David Gemmell Legend Award. What was the ceremony like?
Mark Lawrence: Thanks, it was the only award I've ever been interested in winning, so it was very gratifying to do so!
I couldn't tell you what the ceremony was like. I've only been further than ten miles from my hometown once in the last ten years. My youngest daughter (10) is very disabled and I'm needed to look after her. Even when we have carers in I still need to be around to lift her. So getting away is very difficult indeed. Add to that the fact that I was sure I had zero chance of winning!
I do know the event was held at the headquarters of the Magic Circle in London which is a very nice venue and it was well attended. My agent received the award on my behalf. I would loved to have been there.
---