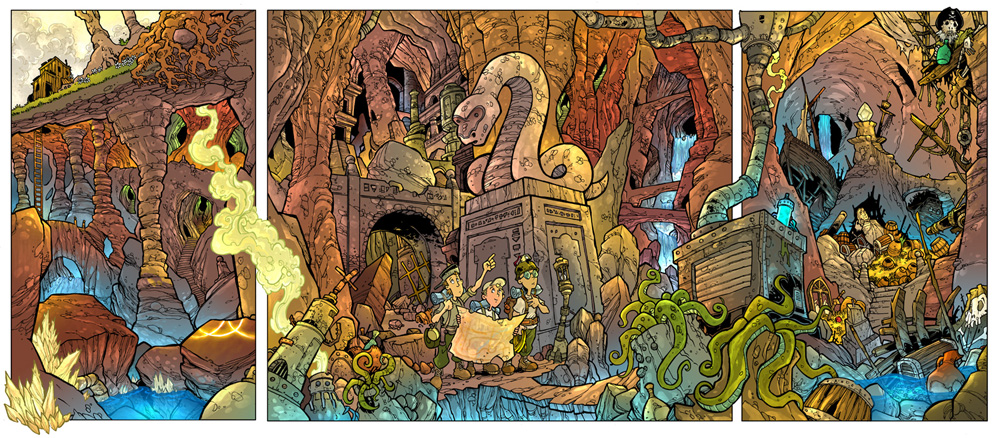 My suggestion, assuming my AotG followers ever listen to me, is to go here and do what you must.  Seriously, find some change in your pocket and put it somewhere that is worthy.  I find I can't help but support incredible artists, especially those willing to tell a beautiful story for children and adults alike.  So hurry and add this to your 'what I did in 2014 that was worth something' list.
Ok, now that you've made the world a better place, I'll do the same by talking a bit about the art of Travis Hanson.
Trav, as he's known to me, decided he wanted to do a comic, but he didn't have any place to put it.  Luckily for him, and so many creative people, the Internet gave him the opportunity to share his talent and vision, for free, with people across the globe.  Thus, a few years back, The Bean was born.  Fast forward to now and you've got Fifteen Chapters and 579 comic pages of incredible fantasy adventure all at your fingertips for ZERO dollars and ZERO cents!
---