Call for Backers! Artist Elizabeth Leggett Discusses Her Illustrations for DreamForge Magazine, and More!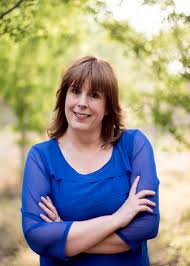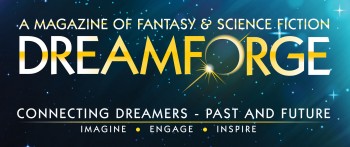 In the second of two interviews supporting DreamForge's Year Two Kickstarter Campaign I had the privilege of interviewing Hugo Award winning artist, Elizabeth Leggett, who has provided several illustrations for DreamForge.
She has also illustrated for magazines such as Lightspeed, and art directed, Women Destroy Fantasy and Queers Destroy Science Fiction. But I'll let Elizabeth and her gorgeous art speak for themselves.
Emily Mah: You've illustrated several stories for DreamForge, that I'm aware of. How many have you done for them and what were the stories?
Elizabeth Leggett: I have been profoundly lucky. DreamForge has found some of the most talented writers and they have let me play in their sandbox through illustration.  The first two pieces I did for them was for Lauren Teffeau's short story, "Sing! And Remember."  The first was the cover image and the second was a black and white design.
My next contract was for David Weber's story, "A Certain Talent."  This one is close to my heart because I was not only allowed to illustrate the main character, but also conceptualize Jim Moore (Jane Lindskold's husband) as the power player!  Next, I needed to leave my comfort zone and illustrate Jennifer Donohue's story, "The Fundamentals of Search and Rescue."  Good heavens. wreckage sites are a challenge to draw!
My last illustration for last year was for John Jos Miller, "The Ghost of a Smile."