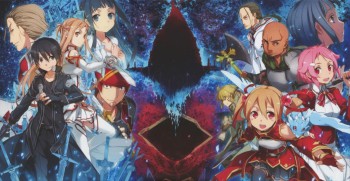 I read an article a while back that very eloquently debated the theory that online games, specifically Massive Multi-Player Online Role-Playing Games [MMORPGS], were the root cause of depression. There were arguments on both sides, of course, but after I was done, I couldn't help but side against them actually causing the mental disorder.
You see, I live in a world of artists and writers, and that means depression is probably the most prevalent topic [both overtly and covertly] among my fellows every day of the year.  Some cope better than others, some take drugs, and in the extreme, some take their own lives. It is a hard truth, but as I sit and think about it, I've come to the conclusion that no matter who you are, you carry depression with you.
Depression is a constant but varied affliction of the human condition, and to those suffering the least, perhaps a nightly sitcom and a bowl of popcorn stave off the stresses of a cubical lived workday. As above, for the worst cases, like Robin Williams last week, the only true escape seems to call for the end of it all on a permanent basis.
As with any Bell Curve, I think the bulk of Americans and their First World Problems (I know Ethiopia, you are currently crying us a river) are in some comfortable (yet stoically miserable) place right in the middle.  This is where online gaming might come into play.
---