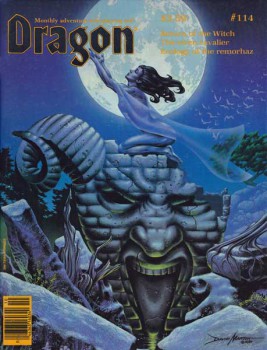 So it's April, which is a lovely time of year here in L.A., with moderate temperatures in the mid-60s and 70s most days as the city gets ready for June Gloom to set in and cast a shadowy marine layer over everything for a month.
I was hoping to relax in the splendor of Ryan Harvey's satisfied silence at the success of Captain America: The Winter Soldier, as well as Kandi's casting as innocent bystander #3 for the next Michael Bay film (you know, the beautiful young woman who gets filmed in slow motion from a gratuitous boob angle as some huge vehicle flies over her head), when my phone decided to ring.
Now there is only one person that calls me when I really, really don't want to get a call, and that is always our editor John O'Neill.  To make things worse, this time not only was he intent on sending me out for an interview to the New Mexico desert (temps already climbing in to the 90s), but I was to take Goth Chick with me.
Why?  I have no idea, as her mission was coded 'top secret', although my money is on a clandestine meeting with UFO witnesses around Roswell.  Whatever the case, I soon found myself boarding a plane (yes, out of Long Beach again) with Chick.  I was pleased, however, that she was searched by the TSA four times before she made it through security, but that joy quickly evaporated when I had to sustain the brunt of her dark mood for the two-hour flight into Albuquerque.
Still, Chick is always fun to have around, and after a few miniature bottles of vodka, followed by a solicitation to join her in the 'Mile High Club', she was back to her caustically lovely self.  Now I know what you're thinking, but a gentleman never kisses and tells, and besides, what happens above Vegas, stays above Vegas.
Read More »
---