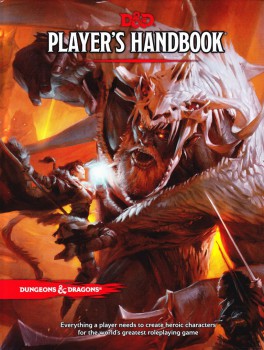 I remember when I first played Basic D&D, then the first time I played AD&D, then 2nd Edition AD&D, and finally 3rd Edition D&D right around the turn of the millennia.  By the time 4th Edition came around, I no longer had a regular gaming group and didn't care to reinvest my time, money, and shelf space in yet another iteration of Dungeons & Dragons.
Still, that didn't stop me from continuing on with the hobby, from 3.5 to Pathfinder, and finally all the way back to my renewed love of the original Advanced Dungeons & Dragons some time around 2010.  When I heard that Wizards of the Coast would be rolling out another edition of D&D in 2014, this one initially referred to as 'Next' and now 5th Edition, I wasn't much into the idea of vesting time in it, but after having skipped over 4th Edition, I did feel a need to at least see what the new concepts were about.
Thankfully, I've had a chance to first preview the content of the 5th Edition Starter Set box and finally the initial release of both the 5th Edition Player's Handbook and the first campaign adventure, Hoard of the Dragon Queen.
In today's Art of the Genre, I'll be looking over the Player's Handbook as my well-aged brain tries to grasp what WotC and 175,000 test gamers thought D&D should look like circa 2014.
---