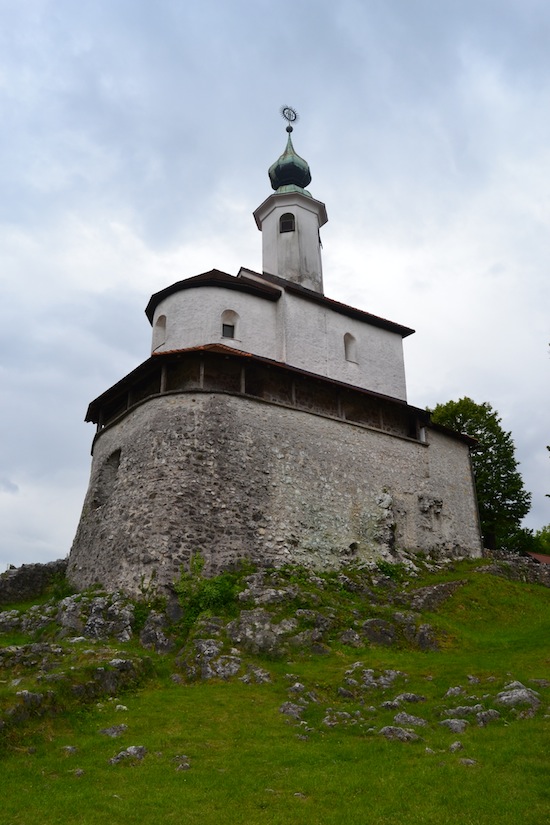 Mali Grad
In last week's post about Zaprice Castle, Slovenia, we looked at a well-preserved Renaissance fortification protecting the important crossroads of Kamnik. Two earlier castles can also be visited in this town, is an easy day trip from the capital Ljubljana.
Mali Grad ("Little Castle") is an obvious landmark visible from most of Kamnik. It's situated atop a small hill overlooking the town. All that remains today is a reconstructed tower, a few foundations of walls, and a medieval chapel.
Mali Grad is first mentioned in 1202 but dates to perhaps a generation or two before then.