Exploring Zaprice Castle, Slovenia
Exploring Zaprice Castle, Slovenia
Zaprice Castle from the east. Image courtesy Vojko Kalan.
As a lover of all things medieval, whenever I'm traveling I always sniff out any local castles. Whether it's a famous castle in England or a crumbling, little-known ruin in the Netherlands, I'm always glad to visit.
Thus I thoroughly enjoyed my trip to Slovenia a few years ago. This compact little country is affordable, easy to travel around in, and has a lovely stretch of the Alps. More importantly, it has heaps of historic buildings, including an estimated 700 castles.
Zaprice Castle is one of Slovenia's most famous and most visited. It's located in Kamnik, a small town at the foot of the Alps just 45 minutes from the capital Ljubljana. The castle stands on a hill at the edge of town, making it a clear landmark.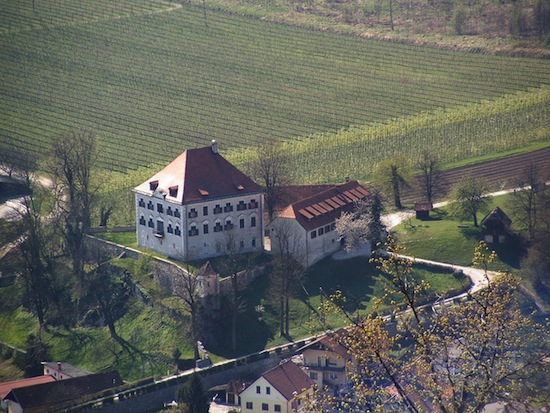 Image Courtesy Wikimedia Commons
The original castle existed on this spot since at least 1306, but the present structure dates to 1550. The builder, a local worthy named Jurij Lamberg, intended it as his mansion, but since the Ottoman Turks remained a clear and present danger, he had to fortify it too. Thus he built it with thick walls, corner towers, and stocked it with an arsenal.
For a time it was the local meeting place for Lutherans until their rite was outlawed by the dominant Catholic church in 1574 during the Counter-Reformation.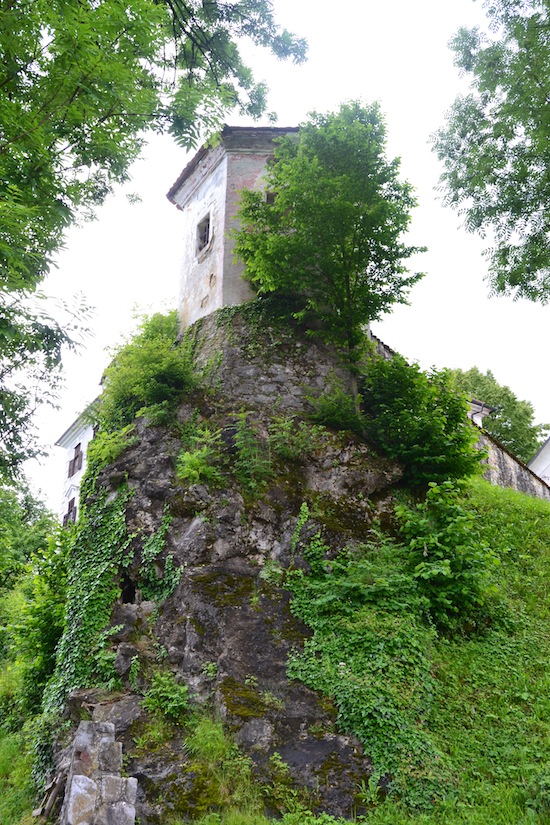 A watchtower looms over the narrow road up to the castle
Like so many castles, it got redecorated by later generations and knocked around a bit, not the least when the Gestapo took it over as their local headquarters during World War Two, then plundered it before fleeing near the end of the war. It was later used as a refugee center and an apartment building before being transformed into a historic site and museum.
The museum has an interesting collection of historical and archaeological treasures from the local area.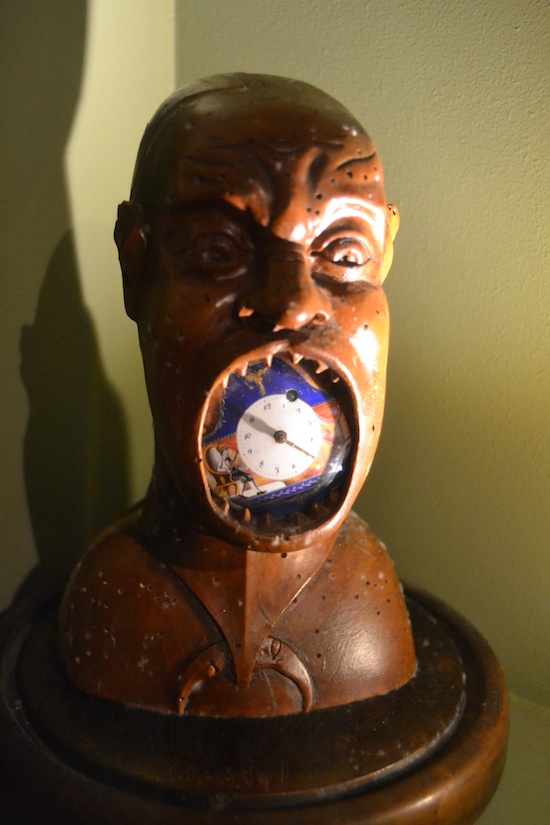 This bizarre clock is a caricature of a Turk, identifiable by the
crescent moon on his neck. It was made in the late 17th century
to celebrate the Turkish defeat at the battle of Vienna in 1683.
Kamnik has two earlier castles that are less stately manors like Zaprice and more like proper defensive structures. We'll look at those next week.
All photos copyright Sean McLachlan unless otherwise noted. More below!
---
Sean McLachlan is the author of the historical fantasy novel A Fine Likeness, set in Civil War Missouri, and several other titles. Find out more about him on his blog and Amazon author's page. His latest book, The Case of the Purloined Pyramid, is a neo-pulp detective novel set in Cairo in 1919.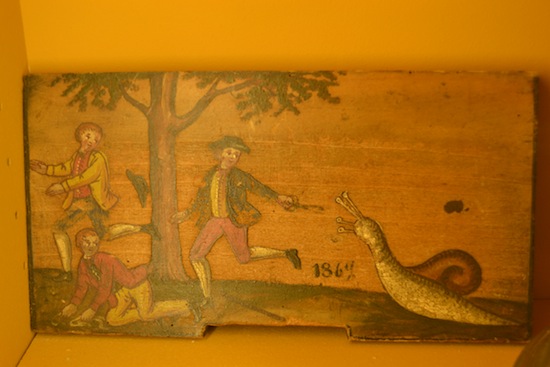 This unusual panel is similar to one owned by my family that I wrote about here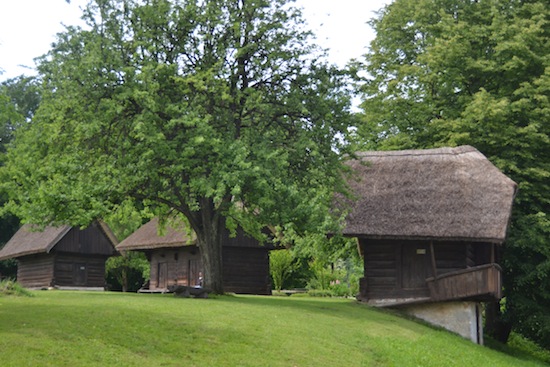 The castle grounds have a display of historic grain silos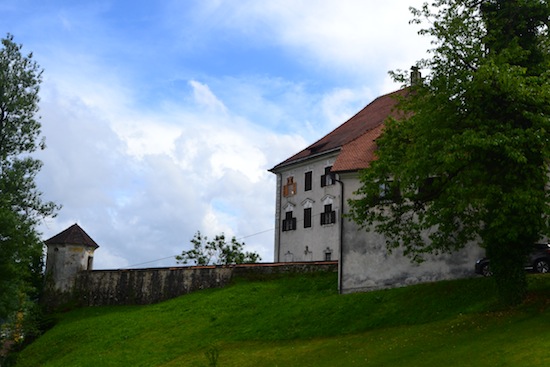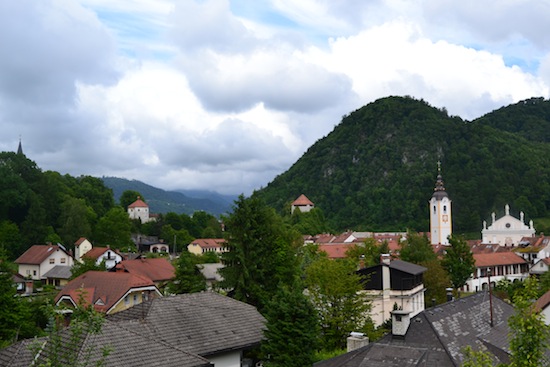 The view from the castle