Gibralfaro Castle in Málaga, Spain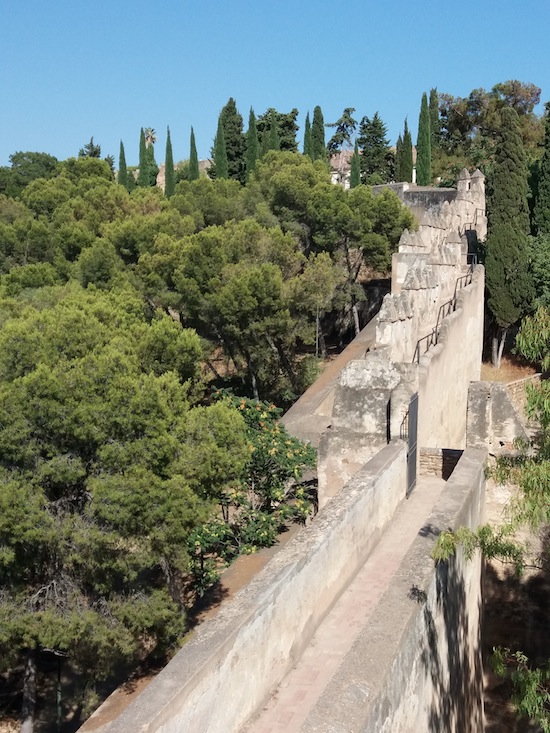 Last week I wrote about the Alcazaba Castle in Málaga, Spain. As I mentioned, it's only one of two castles protecting the Mediterranean harbor. Up the hill from the Alcazaba, on top of the Gibralfaro Mountain, is Gibralfaro Castle.
The summit was originally home to a Phoenician lighthouse, hence the name in both Arabic and Greek, gebel-faro meaning "rock of the lighthouse".
In 929 AD, Abd-al-Rahman III, Caliph of Cordoba, built the first castle here. It was later expanded in the 14th century by Yusef I, Sultan of Granada. He also connected this fort to the Alcazaba by adding a double wall down the slope to make one continuous fortification. You have to buy a ticket for each, though. Poor old Yusuf is spinning in his grave.